1 View
Don't Expect Any Recalls With the Motormouse
June 16th, 2010 9:31 PM
Share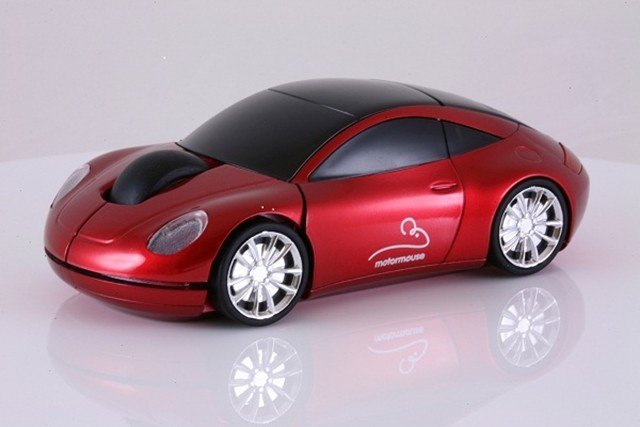 If you're tired about hearing of all the automotive recalls that seem to be hitting the news daily, you'll want to get behind the Motormouse. So it's not the ideal family vehicle, but it will look good next to your PC.
Inspired by the Porsche 911, you may have seen the Motormouse on the BBC TV show "Dragon's Den." Available in three colors – silver, red and black – you'll want to test drive this beauty at the office, or give it to Dad this Father's Day.
Fitting right in the palm of your hand, the Motormouse comes equipped with a 2.4 GHz USB receiver so it can wirelessly connect to your keyboard. It also comes with a host of standard features, such as a truck that actually opens (not big enough for sporting equipment or luggage, but it can store batteries and its receiver).
Designed to catch the attention of your cubicle mates, this superbly crafted classic sports car features exquisite detail, a slim silhouette for superior comfort and a high-quality paint finish with chrome alloy wheels. And you'll be flying through document pages and Internet sites while you're behind the wheel – the ultra-wide 'spare tire' scroll wheel, that is.
If you're planning on giving it away, the Motormouse's special gift box comes complete with a soft carrying pouch, super-glide mouse mat and batteries. Buy if for about $50 on the Motormouse site.
Published June 16th, 2010 9:31 PM
Popular Articles
Latest Comparisons
Car Buying Tools