1 View
Enmo Racing Civic Breaks Autobahn Street FWD Time Attack Record; Gets Rear-Ended
June 25th, 2010 12:00 PM
Share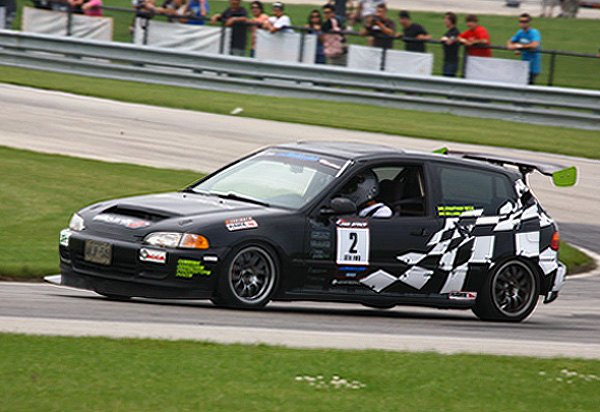 Driver Will Chan and his twincharged Enmo Racing Honda Civic turned the Time Attack world on its ear with a dominating performance at the Redline Time Attack Autobahn Country Club event (near Chicago), where Chan won the Street FWD class by 5-seconds over the nearest competitor and reset the class track record by over 3-seconds. In fact, Chan's car was so fast his time was just 0.2-seconds off the Street AWD record.
Proving that racing is often a fickle mistress, the Enmo Racing Civic was then unceremoniously rear-ended by a Mitsubishi Evolution VIII that slid off the track in the same puddle of oil that the little Honda encountered just moments before. As the pictures available after the jump show, this left the oil-spewing Honda S2000 that started the unfortunate chain reaction and the Enmo Civic sitting in a dangerous spot on the outside of an oil-covered corner, and before the corner workers could throw a red flag to warn the oncoming Mitsubishi, it too hit the slick patch and careened off the track into both Hondas.
Enmo Racing hasn't let this cruel twist of fate slow them down though, so expect to see this amazing turbocharged and supercharged old school Honda tearing it up at an upcoming Redline Time Attack event, perhaps even at the legendary Sebring road course in August as well as the series finals in November.
[Source: Enmo Racing]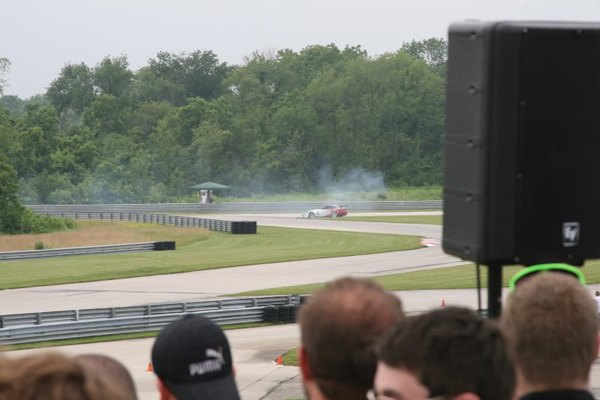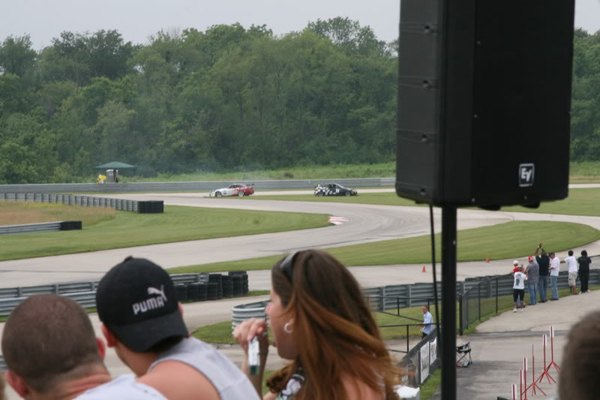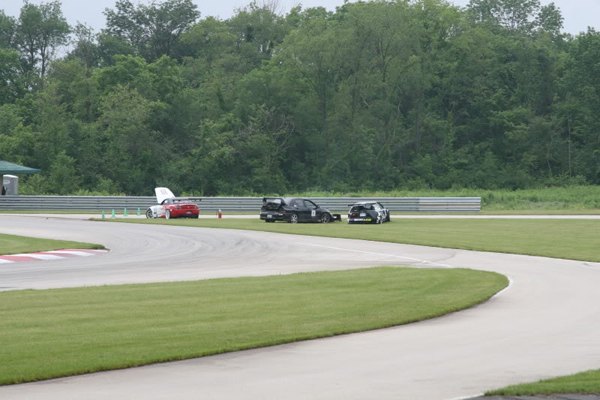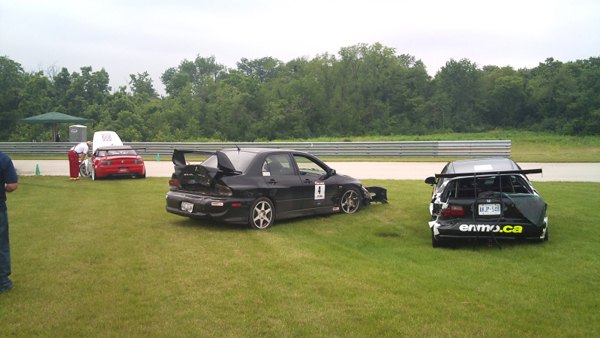 Published June 25th, 2010 12:00 PM
Popular Articles
Latest Comparisons
Car Buying Tools