127 Views
Sex and Undressing Top Activities To Do While Driving
October 15th, 2013 6:42 PM
Share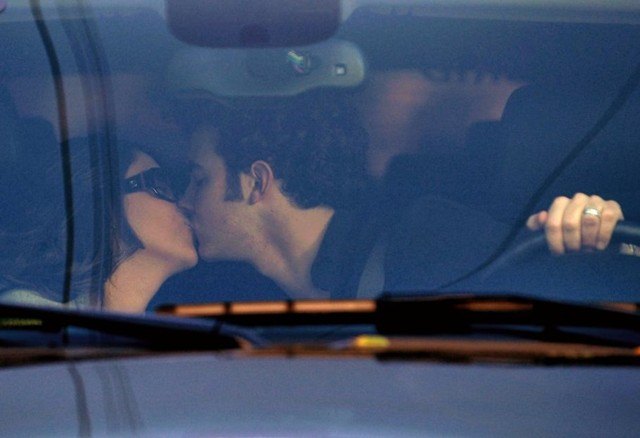 We all know how dangerous it is to text while driving, but a recent survey shows that we just can't keep our hands on the wheel and our eyes on the road ahead of us. It seems like we have to multitask no matter what we're doing and among our favorite things to do while behind the wheel includes performing sexual acts and getting undressed.
In a survey commissioned by hands-free headset maker Jabra, they polled 1,800 drivers in the U.S., U.K., France, Germany, Russia and Japan. It seems that while we're not allowed to text while driving, we're going to find other ways to be distracted. According to the results, 72 percent of drivers eat or drink regularly, while 35 percent admit to getting dressed or undressed. A frisky 15 percent have made the drive a lot more interesting by engaging in sexual intercourse or other sexual acts, while 29 percent have kissed while driving.
In order to catch a few more minutes of sleep in the morning, 23 percent used their commute to style their hair and 13 percent admitted to applying makeup. Other ways to pass the time while stuck in traffic include reading the newspaper or a magazine (10 percent), reading or writing e-mails (12 percent), send a text message (28 percent), play a video game (5 percent) and shave (5 percent).
[Source: Jalopnik]
Published June 2nd, 2010 9:58 AM
Popular Articles
Latest Comparisons
Car Buying Tools