1 View
Fiat Cinquecento Prima Edizione Offered as 'Thank You' to Long-Time Enthusiasts
July 12th, 2010 10:37 AM
Share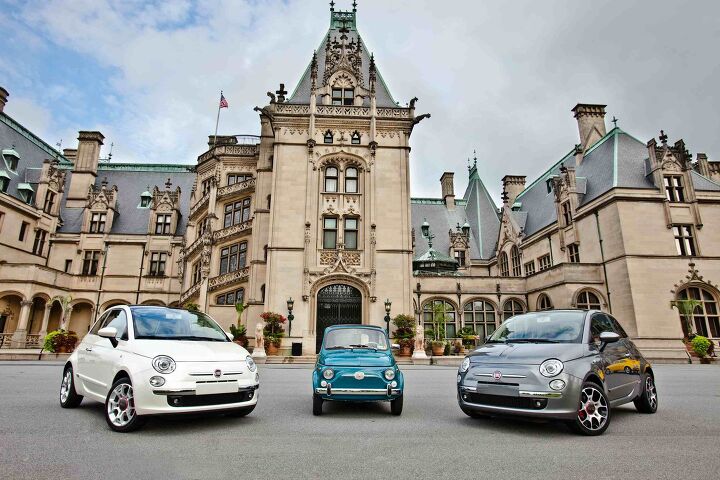 Twenty-Eight years is a long time in anybody's book, but that's how long it's been since you could buy a new Fiat on U.S. soil. However, with the much anticipated return of the marque to North America, spearheaded by the new Cinquecento (500), the company decided to give enthusiasts who've been keeping the spirit of the marque alive over here, the chance to purchase their own collectible edition of the cheeky new 500.
At the annual Club Fiat-Lancia Unlimited gathering in Asheville, North Carolina, also known as the 'Fiat Freakout' the Italian company brought along a 'Fiat Mobile Experience' display which included a merchandise store and a cafe with complimentary gelato, cappuccino and expresso. However, that evening the company went a step further when Laura Soave, appointed head of Fiat's North American operations, made an exclusive offer at the club's dinner party. Said offer was the chance for Fiat enthusiasts to reserve an example of the Cinquecento Prima Edizione, of which (perhaps appropriately) only 500 copies will be made for U.S. consumption.
Each Prima Edizione will be finished in one of three exterior colors – Bianco (white), Rosso (red) or Grigio (gray). All will be equipped with a 1.4-liter four-cylinder engine and manual gearbox, plus will feature a unique VIN and serialized build plaque. More information about the Prima Edizione as well as ordering details will be available on a specific website – ciaofiat.com.
Get more Fiat 500 news and info at Fiat500Owners.com
Published July 12th, 2010 10:35 AM
Popular Articles
Latest Comparisons
Car Buying Tools