1 View
Ford To Develop New Body-On-Frame SUV, North Americans Likely Won't Get It
July 30th, 2010 12:30 PM
Share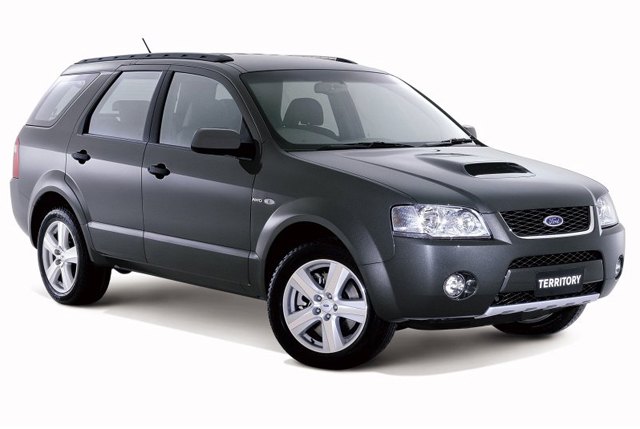 Take a look at the Ford Territory SUV pictured above. It looks just like our now-dead North American market Ford Taurus X, right? Underneath, the two cars couldn't be different. The Taurus X is based on the last generation Taurus, a heavy, lumbering, underpowered behemoth, while the Territory is based on the rear-drive Falcon, and is available with an Inline 6 turbo or a V8.
Naturally, the car was available overseas, manily in Australia but not offered to North Americans. Now it looks like our days of being shut out from choice product is over, as Ford's Australian division has been tasked with developing a body-on-frame SUV based on the Ranger platform (which, coincidentally, has nothing to do with Ford North America's venerable compact pickup), that will be sold in every market.
While Ford has previously allowed markets to have their own distinct product, a new strategy known as "One Ford" will mean that vehicles must be developed for the global market and a single variant will be sold across the world. This has some distinct benefits for North America, as it means cars like the Focus will be the same as the highly praised European variants, but it spells doom for Australia, where their beloved Falcon rear-drive sedan is a hit, but does not make much profit.
That means that this new proper SUV will almost certainly come to the United States, and production in America has been mentioned as well. The fact that the head of this project is from Indiana (and also signed off on the 2011 Explorer) makes the case even stronger.
[Source: GoAuto]
Published July 30th, 2010 12:30 PM
Popular Articles
Latest Comparisons
Car Buying Tools