8 Views
Toyota Recalls 373,000 Avalon Models to Fix Steering Column
July 29th, 2010 7:33 AM
Share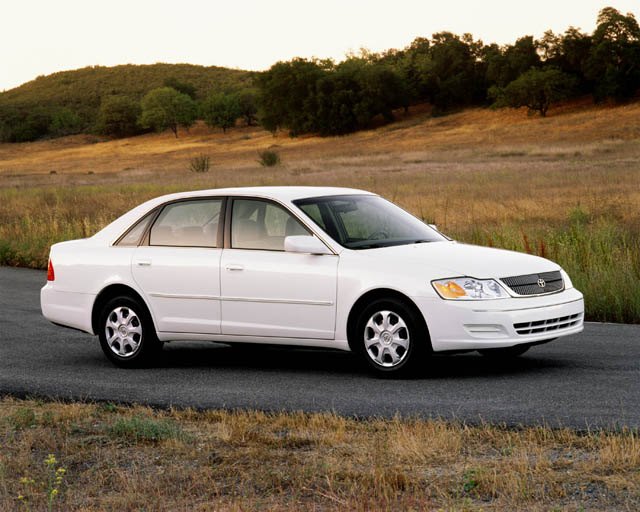 Just when Toyota's bad news seemed to have ceased, the Japanese automaker is announcing yet another recall – this time affecting 373,000 Avalon models in the United States. The vehicles included in the recall date from 2000-2004 and the issue involves the steering column, which could lock-up under cornering.
According to Toyota, a defect in the casting of the lock bar means that after repeated operation the lock pin could come loose and possibly line up with the corresponding lock hole. This could lead to a vehicle that either exhibits a locked steering wheel when parked, or possibly even during operation.
Toyota will replace a bracket on the steering column as a fix for the problem, with owners being notified by mail in late august.
Those with questions are asked to contact the Toyota Customer Experience Center at 1-800-331-4331 or visit www.toyota.com/recall.
Official release after the jump:
Toyota Announces Intent to Voluntarily Recall Certain Toyota Avalons to Replace Steering Column Bracket
TORRANCE, Calif., July 29, 2010 — Toyota Motor Sales (TMS), U.S.A., Inc., today announced that it intends to conduct a voluntary safety recall involving approximately 373,000 2000-2004 Model Year Toyota Avalons sold in the United States to address the possibility that the vehicle's steering lock bar could break under certain conditions. No other Toyota or Lexus vehicles are involved in this recall.
This action follows an announcement made by Toyota Motor Corporation in Japan on July 29, 2010.
Because of improper casting of the steering lock bar, which is a component of the steering interlock system, there is a possibility that a minute crack may develop on the surface. Such a crack may expand over a long period of repeated lock and unlock operations, and eventually the lock bar could break. If this occurs, the interlock system may become difficult to unlock when stationary.
If the vehicle while being driven is steered to the right with sufficient lateral acceleration, a broken and loose lock bar may move toward the steering shaft. If the engagement hole in the shaft happens to line up at the specific time the broken lock bar has moved, this could cause the steering wheel lock bar to engage, locking the steering wheel, and increasing the risk of a crash.
Steve St. Angelo, Toyota chief quality officer for North America, said, "Toyota is continuing to work diligently to address safety issues wherever they arise and to strengthen our global quality assurance operations so that Toyota owners can be confident in the safety of their vehicles."
As part of the recall, Toyota will replace the steering column bracket on involved vehicles, a procedure that takes about two hours to complete depending on the dealer's schedule. Toyota will notify owners by first class mail beginning in late August 2010 to bring their vehicles to their local Toyota dealer for replacement of the steering column bracket at no charge to the customer.
Detailed information and answers to questions are available to customers at www.toyota.com/recall and at the Toyota Customer Experience Center at 1-800-331-4331.
Published July 29th, 2010 7:27 AM
Popular Articles
Latest Comparisons
Car Buying Tools