1 View
VW Buying Spree Rumored To Include Alfa Romeo
July 6th, 2010 7:09 AM
Share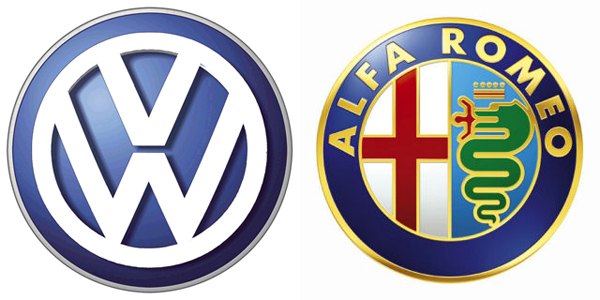 According to Car & Driver Euro-based blogger Jens Meiners, more than one of his sources within the Volkswagen Group suggest that they would like to take over Alfa Romeo from Fiat. According to Meiners, this move would allow Alfa to reach its ambitious sales targets, given that a takeover by VW would virtually guarantee class-leading performance and execution of future Alfa models.
A takeover of Alfa would also further strengthen VWs hold on the global sports car market, given its much ballyhooed acquisition of Porsche and continued strong sales from Audi. Meiners also argues that bringing Alfa into the VW Group would allow for a softening of the Audi brand, where the focus on sportiness sometimes borders on excessive. Such a reposition of Audi in a slightly softer and more luxurious direction is apparently viewed as a positive thing within the VW Group, making the Alfa acquisition rumor even more intriguing.
Our only concern with a VW-Alfa merger would be the Italian flare Alfas have always been known for and how an injection of Teutonic engineering might alter the brand's character. Of course part of that Italian "flare" has often come at the cost of reliability, so Meiners remark about guaranteed performance and execution is certainly not lost on us. Worse things could happen than the arrival of reliable and well built Alfa Romeos.
[Source: Car & Driver]
Published July 6th, 2010 7:09 AM
Popular Articles
Latest Comparisons
Car Buying Tools