1 View
Lexus Expects CT200h to Spark Significant Growth in Compact Premium Segment
September 28th, 2010 8:03 AM
Share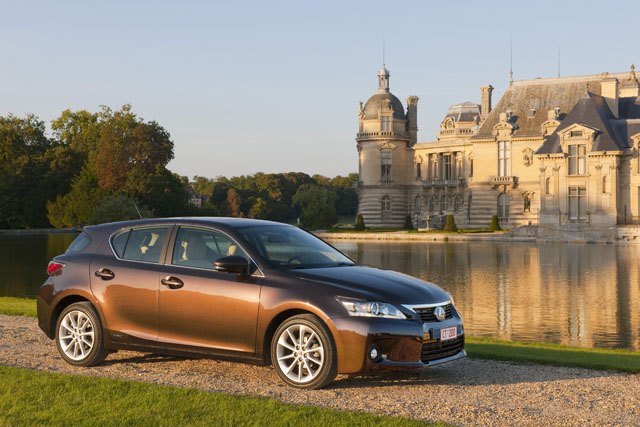 With the launch of the new CT200h Lexus expects to grow the premium compact segment considerably says Lexus VP Mark Templin. Targeted sales in the U.S. are set at 1,000 units, which while miniscule compared to many other Lexus products, would represent a 70 percent growth in the segment. Currently the CT's competitors (the BMW 1 Series, Audi A3 and Volco C30) account for just 1,500 total sales each month.
And at 1,000 units, the CT would nearly double the sales of its closest competitor, the BMW 1 Series, which manages to account for just 550 sales each month. That is, if you consider the baby Bimmer a competitor at all, as it is most certainly not focused on fuel economy.
With a true luxury interior, dynamic driving experience and 42-mpg average fuel economy rating, Templin expects the majority of CT200h buyers to be new to the Lexus brand. Lexus also expects those customers to be younger Gen X and Gen Y types, and sees the CT as an integral aspect of a larger plan to grow the brand with younger consumers.
If Lexus is able to achieve its sales targets ( something it wasn't able to do with the HS250h), the brand's fifth hybrid model would represent a 70 percent growth in the compact premium segment.
No pricing has yet been released for the CT200h, but Templin did say it will start below the IS, which currently retails for $32,145.
Get more CT200h news and info at CT200hForums.com
Published September 28th, 2010 8:03 AM
Popular Articles
Latest Comparisons
Car Buying Tools