1 View
Lexus LFA Roadster to Debut in 2014; Seven-Seat VX Crossover Under Consideration
September 27th, 2010 6:07 PM
Share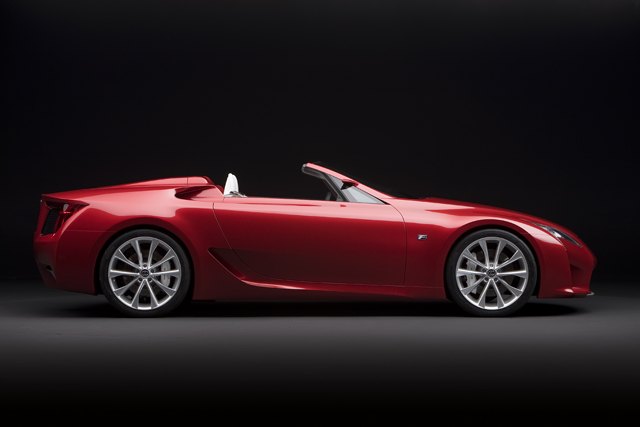 Lexus will move ahead with plans to deliver a roadster version of its LFA supercar, with the new model expected to debut in 2014 reports AutoWeek. Maintaining the coupes 4.8-liter V10 engine, it's possible the drop-top exotic could get a slight bump in output above the current car's 552-hp.
But that's not the only new product in the pipe for the Japanese luxury brand, with a new generation of the GS model expected soon. In addition, Lexus is reportedly considering adding a new 7-seat crossover to its lineup that would slot in above the RX. Apparently Lexus owners are telling company that they aren't as interested in features like towing capability and off-road performance and so the suggested VX model would form a more popular alternative to models like the GX. In addition, using a lighter car platform would help reduce emissions while still offering all the size luxury SUV buyers are after.
Finally, there's a more remote possibility that Lexus will build a competitor to the BMW X6. As a crossover, rather than a true SUV it would be based on the same platform as the next-gen IS/GS models.
[Source: AutoWeek]
Published September 27th, 2010 6:07 PM
Popular Articles
Latest Comparisons
Car Buying Tools