1 View
BMW 5-Series GT Proving To Be Slow Seller
May 24th, 2011 11:17 AM
Share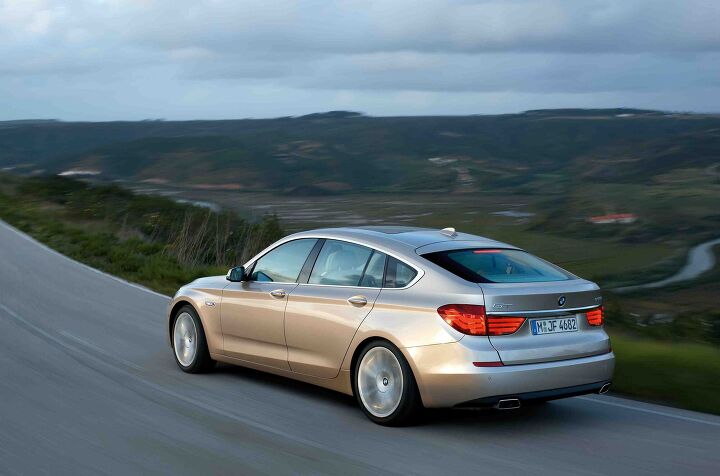 When it was introduced, many were baffled by the BMW 5-Series Gran Turismo, citing it as a car in search of a market. BMW had originally planned to sell around 4,000 to 8,000 of these beasts annually in the United States, but so far actual demand has fallen far short of that.
In 2010, the company sold just 2,848 of them and in the first four months of this year, just 720 copies. Given those numbers, the decision to drop the 5-Series Touring (wagon) perhaps wasn't such a shrewd move after all.
Although we aren't likely to see such a vehicle return stateside anytime soon, BMW currently has no plans to drop the smaller 3-Series Touring, even with the upcoming introduction of the 4-Series Gran Turismo, fearing that doing so will yield sales to arch rival Mercedes-Benz (which is what happened with the 5-series).
Whether the 4-Series will prove any more popular than the 5-series GT remains to be seen, but as somebody once said, too many cooks can seriously spoil the broth and with another niche product on the way, in BMW's case it looks like that could be a serious possibility.
[Source: Automotive News] Published May 24th, 2011 11:17 AM
Popular Articles
Latest Comparisons
Car Buying Tools