1 View
California And Automakers Argue Over ZEV Proposals
July 18th, 2011 5:14 PM
Share
We're committed to finding, researching, and recommending the best products. We earn commissions from purchases you make using links in our articles. Learn more here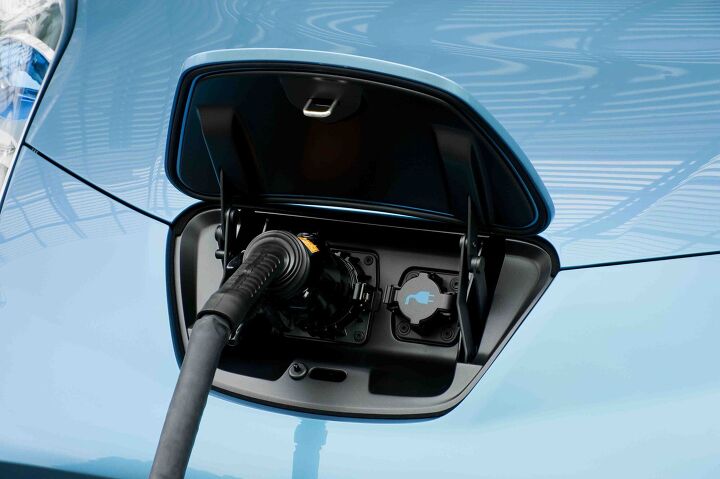 Living up to it it's rogue reputation on vehicle emissions, California is once again locking horns with automakers regarding upcoming smog and fuel economy standards, specifically its Zero Emissions Vehicle (ZEV) plan.
The Golden State's plan, requires auto manufacturers to achieve significantly increased sales of electric or hybrid vehicles (up to 14 percent by 2025, from the current 1 percent of all cars and trucks sold in CA) or risk hefty fines; however the industry says that having differing regional standards simply complicates matters and would rather have California fall in line with a national proposal of fuel economy standards which, incidently automakers achieved with 2012-2016 targets.
"A single national program allows us all to devote our maximum efforts on focusing on carbon dioxide reductions rather than devoting efforts to the extra challenges of meeting a patchwork of state regulations," declared Wade Newton a spokesman for the Alliance of Automobile Manufacturers.
However legislators at the California Air Resources Board have said they are planning to stick with their original plan, even though it has been modified seven times since 1990.
"We need to get on a path where advanced technology vehicles dominate and we have no intention of backing away from ZEV," stated CARB's chief deputy executive officer Tom Cackette.
Further complicating matters are requests by auto manufacturers for a 'graduated' schedule of national fuel economy increases, instead of yearly increases as proposed by the Obama Administration. In addition, a lack of EV infrastructure in many cold weather states, would make the California targets, currently adopted by nine other US states including New York and Massachusetts (where cold, snowy winters are a way of life), very difficult to achieve.
Interestingly, all 10 states that follow the CARB ZEV plan, currently represent 30 percent of the entire US vehicle market, which means that hefty fines resulting from failure to meet the ultra stringent requirements will likely be passed onto consumers in the form of significantly higher vehicle prices, which could result in greatly reduced overall demand for new cars and trucks.
The Obama Administration has said that it wants to propose national fuel economy standards by September this year, around the same time CARB is planning to update its own. However, given the current state of bickering between automakers and legislators, it appears both sides still have a long way to go in order to reach a solid, worthwhile agreement.
[Source: Automotive News] Published July 18th, 2011 5:14 PM
Popular Articles
Latest Comparisons
Car Buying Tools