1 View
GM Prepares To Launch EV Smart Grid
July 19th, 2011 7:47 PM
Share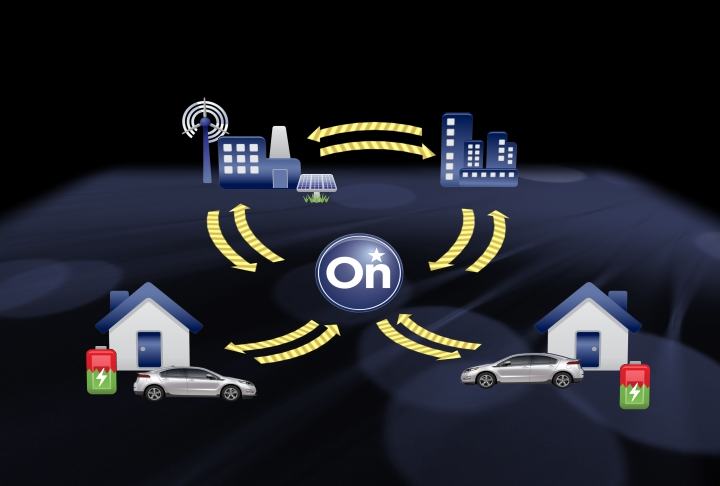 Following on from a demonstration back in February, at the DistribuTECH conference in San Diego, General Motors, in conjunction with OnStar, is in the process of launching a real world Smart Grid program for electric vehicles, beginning with a pilot project, set to debut later this year.
The project will see numerous utility employees driving leased Chevrolet Volts as every day vehicles, with the objective of accurately monitoring (and managing) the actual amount of energy consumed by each vehicle a utility operates, via OnStar's Advanced Telematics Operations Management System (ATOMS).
From the data gathered, utilities will then be able to decide on the optimum times for charging EVs on the grid, the idea being, that charging them is done during off-peak periods.
Essentially, it works like this. The Smart Grid system actually incorporates two elements, the first of which records the current charging level of each car, as well as its charging history, via time and location information.
The second allows the utility in question to actively manage vehicle charging, by providing discounts or other incentives to motorists in an effort to encourage them to charge their vehicles during off peak times, such as the early morning hours, reducing the amount of strain on the grid and thus with it, the chance of brownouts and other supply issues.
"OnStar is the only telematics provider that can create a wireless bridge between electric vehicles and the grid, building on our learning from the Chevrolet Volts on the road today," said Nick Pudar, the company's vice president of planning and business development in a recent statement.
It'll be interesting to see how this new Smart Grid system fares during the trial period and whether from the results gathered, it can truly provide a worthy solution to one of the biggest on-going problems concerning EVs.
Published July 19th, 2011 7:47 PM
Popular Articles
Latest Comparisons
Car Buying Tools