1 View
Cadillac ELR Revealed as ConverJ Concept's Production Name
August 18th, 2011 11:05 AM
Share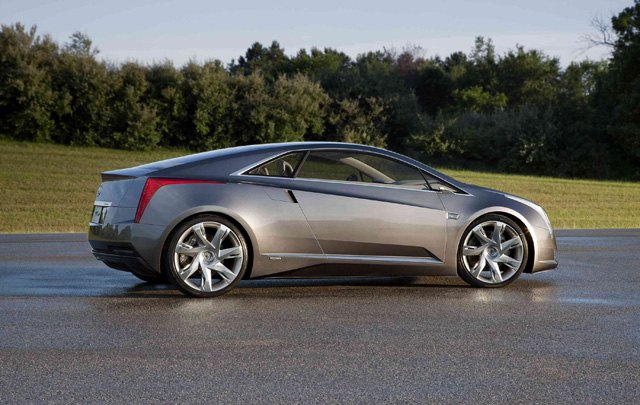 A few days ago, Cadillac announced that the Volt-based Converj concept would enter production. Well, it's gotten a name change to suit its newfound status: look for the Cadillac ELR to hit dealers in a few months.
After all, a sensible, less-ambiguous name like "Converj" couldn't be used: it had too many letters! ELR brings the Volt-based luxury electric car into Cadillac's naming convention. Naturally, the letters don't stand for anything, but "Electric Luxury Ride" seems to make the most sense.
We like to think somebody at Cadillac's naming division is a big fan of Electric Light Orchestra (and fudged the spellcheck), and we're going to bet that "Mr. Blue Sky" finds its way into an environmentally-themed marketing campaign when the car is released.
GALLERY: Cadillac ELR
Published August 18th, 2011 10:00 AM
Popular Articles
Latest Comparisons
Car Buying Tools