1 View
Cadillac Escalade Tops Most Stolen List for Fourth Year
August 25th, 2011 10:30 AM
Share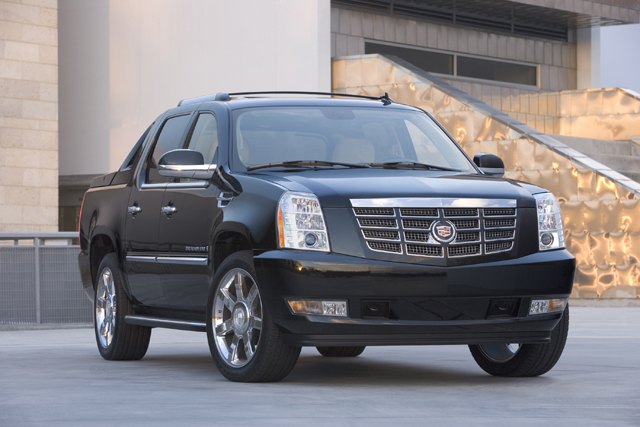 For the fourth year in a row, the Cadillac Escalade tops the list as the vehicle most likely to be stolen in America. The info comes from the latest Highway Loss Data Institute statistics, which looks at the number of theft claims per 1,000 vehicles. Data tallied for this latest survey comes from 2008 and 2009 and its important to note that a claim does not necessarily mean a theft has taken place, merely that the vehicle has been broken into.
With a claim frequency rating of 10.8, this means that there's a one in 100 chance that an Escalade will be the target of theft. This number rises for the Escalade EXT, which has a pickup bed.
Understandably less than impressed, Cadillac released a statement to reassure consumers that its doing what it can to keep Escalades in the driveways of their owners. "We are currently implementing four new pieces of 'armor' on Escalade intended to reduce vehicle thefts, particularly those called push away," said Bill Biondo, GM's global lead, vehicle theft prevention. "We are committed to beating the thieves and expect these new theft deterrent systems to greatly reduce the Escalade's rate of theft and lower its position on HLDI's list."
The remainder of the Top 10 most stolen vehicles list are all domestic vehicles, with 8 of the 10 being trucks – often targeted for accessories or for work tools. Second on the list is the Ford F-250 AWD, while the Chevrolet Silverado 1500 comes in at third. The only two vehicles on the Top 10 list that are not trucks are two versions of the Chrysler 300, which Chrysler admits could be a target due to the high level of customization (particularly with expensive wheels).
While the Escalade is the most likely to be stolen, based on the number of vehicles sold, it is not the most stolen vehicle overall. That title belongs to the Honda Accord, followed by the Honda Civic and then the Toyota Camry, with these vehicles seeing overall higher thefts due to their higher overall sales numbers. The Escalade does, however, list as the fifth most stolen vehicle overall.
[Source: CNN]
Published August 25th, 2011 10:30 AM
Popular Articles
Latest Comparisons
Car Buying Tools