1 View
Feds to Test Cars That 'Talk' to Each Other to Avoid Collisions
August 23rd, 2011 6:45 PM
Share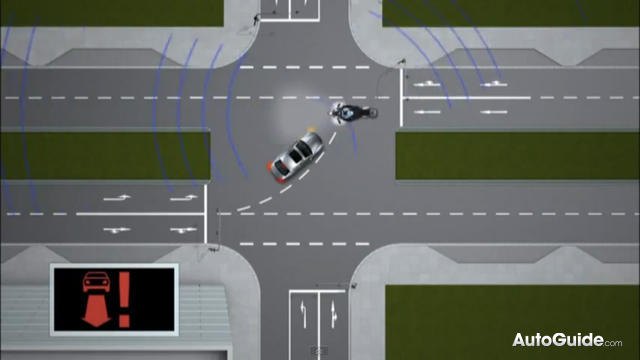 Next year, Federal safety officials plan to test an automotive data exchange whereby vehicles can talk to each other in an effort to warn drivers of possible collisions.
As many as 3,000 cars and light trucks will be fitted with the testing equipment (often referred to as car-to-x technology) in Ann Arbor, Michigan and the results gained from the program are expected to help the National Highway Traffic Safety Administration (NHTSA) decide whether or not to mandate wireless communications in vehicles to help prevent accidents.
The technology works by incorporating GPS systems which allow the individual tracking of various vehicles, along with communal wireless communication that enables the cars to share their location with others and, via onboard computers transmit signals to warn drivers of impending accidents.
Last week, Denso, which hopes to be one of the companies that supplies the technology to automakers, put on a press demonstration in Metro Detroit, showing how, by using the technology, one car was able to send a signal for the driver to brake at an intersection, while another zoomed through, thereby avoiding a collision.
"The technology is here today and it works," declared Roger Berg, vice president of wireless technology at Denso International America Inc.
A final decision on whether to mandate the technology in new cars and light trucks is expected sometime in 2013.
[Source: Car Tech Blog]
Click here to see examples of BMW's car-to-x technology in action.
Published August 23rd, 2011 6:45 PM
Popular Articles
Latest Comparisons
Car Buying Tools