1 View
Solar-Powered Concept Wins Aurora Survivor 2050 Competition
August 29th, 2011 12:45 PM
Share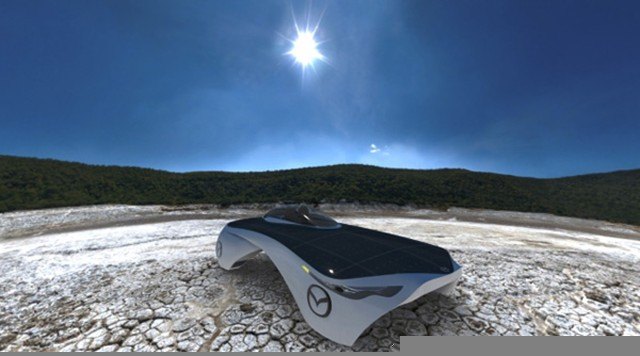 If the shape of this vehicle looks like something out of a sci-fi movie, don't be alarmedThis sleek concept is the winner of the Aurora Survivor 2050 Competition hosted by Mazda, dubbed the Aurora Solar Vehicle Association.
Designed by All Jafari, this futuristic concept is powered solely by solar and electric power. It's super efficient and can reach a top speed of 93 mph. Giving the impression that it floats across the road, this concept seats two and it might be on the streets as early as 2013. In fact, Aurora is hoping to turn this concept into reality in time for the 2013 World Solar Challenge.
The Aurora Survivor 2050 Competition was launched in collaboration with Monash University near Melbourne, Australia and its mission is to promote the technology behind the Aurora solar car. The idea is to bridge elements from solar racing into a new breed of car that's built for two passengers and comes with luggage space that can be used by the general public, all while maintaining the Mazda design aesthetic.
[Source: Inhabitat]
Published August 29th, 2011 12:45 PM
Popular Articles
Latest Comparisons
Car Buying Tools