1 View
Ralph Gilles to Head Up Three Car SRT Team at Targa Newfoundland
August 27th, 2011 11:00 AM
Share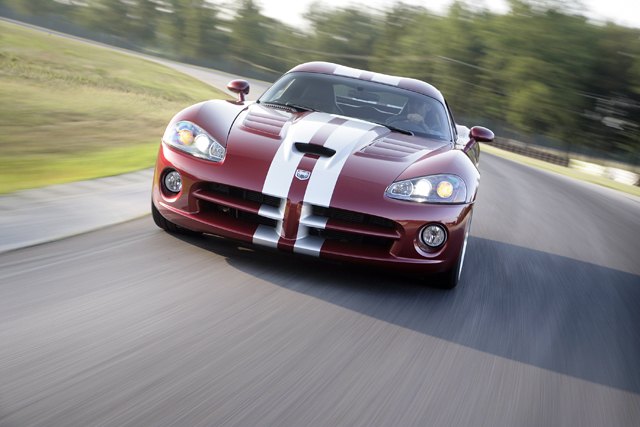 September is almost upon us, which means, for motorsports fans, that it's time for the annual Targa Newfoundland. This year, Chrysler has announced that it will be fielding a three-car team for the event, comprising of a single Dodge Viper SRT-10 and two Challenger SRT-8s.
The Viper will be driven by Chrysler's SRT brand chief and Head of Product Design Ralph Gilles (who is running the event for the fourth time); partnering him will be Jen Horsey, another Targa veteran. One of the Challengers, in fact the very same one that Gilles drove at the event in 2008, will be piloted by dentist, experienced road racer and long time Targa competitor Dr. Robert Pacione. His long-standing co-driver Brian Maxwell, will join him in the passenger seat.
The third car, another Challenger will be driven by Los Angeles based journalist George 'Motoman' Notaras, with co-driver Nick Chambers riding shotgun.
This year marks the 10th anniversary of this 1200 mile plus road rally, considered to be one of the most grueling motorsports events in North America and the Dodge/SRT triumvirate, is the largest single manufacturer sanctioned entry.
The primary object for the team this year, besides competing, is to raise money for individuals and families affected by Autism, with proceeds to be donated to the Autism Society of Newfoundland and Labrador.
"My adrenaline is pumping about this year's Targa rally," said Gilles in a recent statement. "I can't wait for our team to take these three SRT products to the streets and drive them the way they were intended to be driven. Not only do our SRT products look great, but they are reliable and proven both on the pavement and on the track."
The 10th annual Targa Newfoundland runs from September 10th to September 17th, starting and ending in the provincial capital, St. John's.
Published August 27th, 2011 11:00 AM
Popular Articles
Latest Comparisons
Car Buying Tools