1 View
Avoid Red Lights and Save Fuel With the SignalGuru App
September 8th, 2011 6:40 PM
Share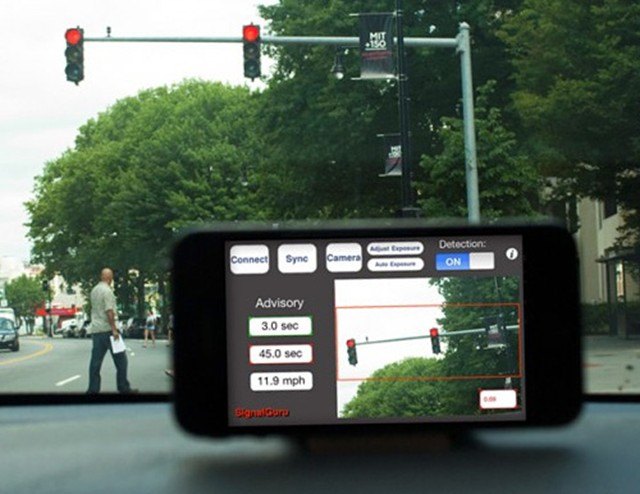 It's just your luck – no matter where you go, you seem to hit every red light on the way to your destination. It would be awesome if there was a way to avoid them, or at least, minimze your wait time. Your luck is about to change, thanks to the SignalGuru app.
Developed by the researchers at MIT and Princeton, this new smartphone app will tell you what legal speed you should be driving so you can avoid having to stop and wait at red lights. Using the camera on your dashboard mounted smartphone, the SignalGuru app is able to connect to a wireless network and share information with others using the app, keeping current on the signal light status on the particular road you are traveling.
The SignalGuru app is being tested in Cambridge, Massachusetts, where traffic lights run on a fixed schedule. So far, this app has been able to help reduce fuel consumption by an average of 20 percent. It's also been tested in Singapore, a city where traffic light timing is adjusted based on traffic flow, and the results weren't as positive as in Cambridge. Not to fear – once the app hits the mainstream market and more drivers in any given city start using it to share traffic light data, the results should improve. There's no official word on when that will be, but we'll keep our eyes open for more information regarding its development.
Published September 8th, 2011 6:40 PM
Popular Articles
Latest Comparisons
Car Buying Tools