1 View
Mazda Stop/Start Technology Not Headed to the U.S. Just Yet
September 10th, 2011 1:00 PM
Share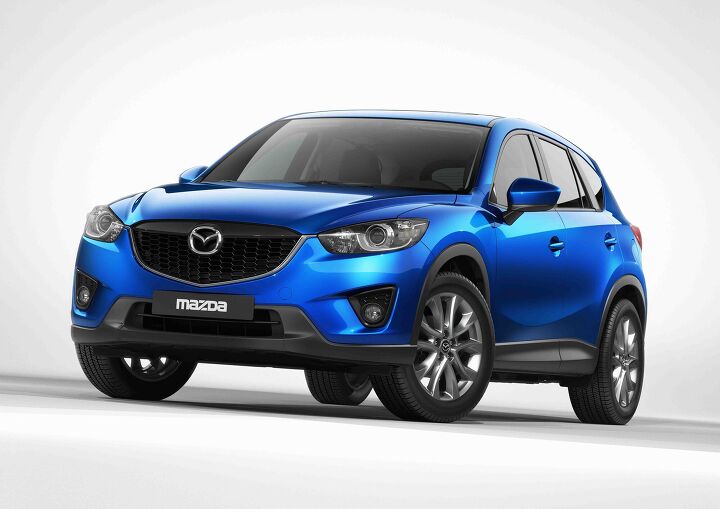 More and more automakers it seems, are discovering the benefit of stop/start technology applied to their conventional powered models in an effort to boost fuel economy.
Mazda, which calls its version i-stop, has been utilizing it since 2009 and recently announced that it will be featured on the new CX-5 crossover, when it goes on sale next year. However, there's a bit of catch; i-stop will only be offered on the European spec CX-5 for the time being, as far s the North American market is concerned it could be several years before the technology makes an appearance.
Nonetheless, Mazda North America president and CEO, Jim O'Sullivan did state that it's likely on its way. "Within five years, it's a definite, distinct possibility it could happen," he said, though was keen to emphasize that educating consumers in North America would be crucial to making it successful; "the prospects for stop/start technology depend on consumer acceptance, there are those people driving the vehicle who might not be comfortable with their engine stopping. Will it restart?"
In order to overcome anxiety and potential resistance to the technology, O'Sullivan says the best way is to phase it in and establish it across multiple product lines, a plan Mazda currently has in place across the pond.
Last year, around 10 percent of 2.0 MZR gas-engined Mazda3s in Europe were sold with i-stop and so far, in 2011 the take rate on the technology has been around 25 percent with the Mazda5 people carrier.
Early tests of the CX-5 equipped with i-stop have reported that the technology is smooth and virtually seamless in operation, both with gas and diesel engines and also with both manual and automatic transmissions. It's a shame we'll likely have to wait another half decade to experience it ourselves.
[Source: Ward's Auto.com]
Click here to AutoGuide's Mazda SkyActive Prototype First Drive Review
Published September 10th, 2011 1:00 PM
Popular Articles
Latest Comparisons
Car Buying Tools