1 View
Nissan to Supply Mitsubishi With Infiniti M in Japan
September 22nd, 2011 9:45 AM
Share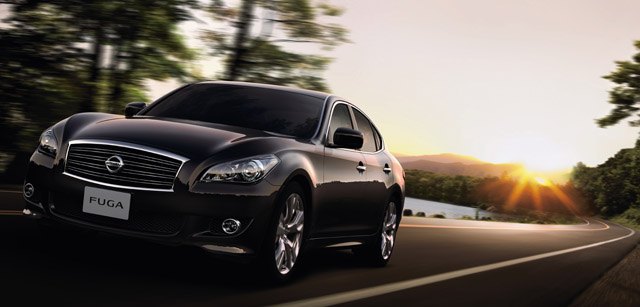 Nissan and Mitsubishi continue to cozy up, with the latest announcement including the sharing of Nissan's newest flagship luxury sedan. Sold in North America as the Infiniti M, Nissan will supply what it dubs the Fuga in its domestic market to Mistubishi. The new Mitsubishi-badged vehicle will go on sale in Japan starting in the summer of 2012.
In addition, both automakers have signed on to work together to bring Mitsubishi's MINICAB-MiEV (a larger version of the tiny electric car intended for commercial use) to market next year.
This news is the latest development from an agreement that began back in December of 2010 that has also seen Nissan supply its NV vehicles to Mitsubishi as well as a joint-venture to develop minicars for the Japanese market.
Published September 22nd, 2011 9:45 AM
Popular Articles
Latest Comparisons
Car Buying Tools