1 View
Suzuki/VW Alliance Dies Over Fiat Engine Deal
September 12th, 2011 11:30 AM
Share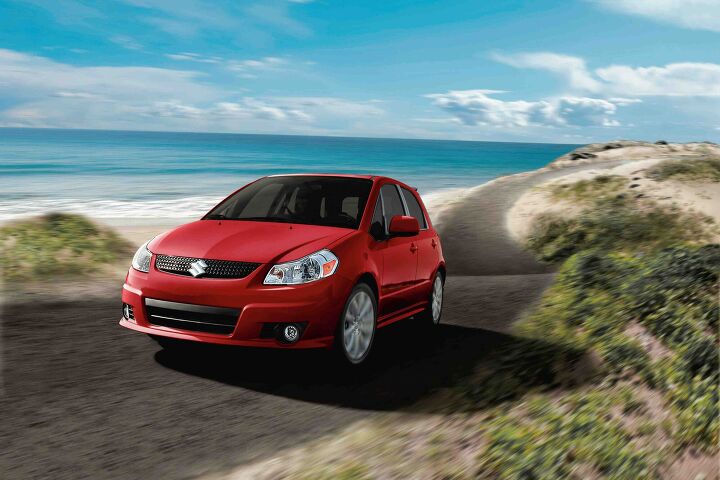 It's official, the proposed alliance between Suzuki Motor Co. and Volkswagen AG is now dead in the water. On Sunday; VW said that the Japanese company's decision to source diesel engines from Fiat, was an infringement on the terms of the deal between it and VW.
As a result today, in Tokyo, during an unscheduled board meeting, Suzuki has decided to terminate its alliance with VW, citing that the deal is having an increasingly negative impact on the Japanese company; especially relating to independent management decision making at the highest level.
Currently; Volkswagen has 19.9 percent interest in Suzuki, while the the latter has just a 1.49 percent stake in the German giant. With the alliance deal now off the cards, Suzuki is hoping that VW will sell its shares in the company, though an official line from Wolfsburg is that VW has no intention of selling shares, nor reducing its stake in the Japanese automaker.
The Suzuki/VW partnership has been troubled from day one; the original plan was for both automakers to cooperate in the areas of technology, including hybrid vehicles as well as develop expansion plans into emerging markets. However, two years later, no such projects have come to fruition.
In addition, Suzuki has felt that increasingly, its role in the partnership was becoming overshadowed by VW; while the latter believes that the Japanese concern has been less than transparent in some of its dealings, especially relating to Fiat which is reportedly looking to form its own alliances with rival automakers.
Nonetheless VW believes that an alliance is still possible, though remains very much "under review."
The real prize for VW is Suzuki's dominance in India where its Maruti-Suzuki operation is the market leader; estimates predict that by the end of this year M-S will sell some 36 percent of 3.07 million vehicles delivered in that country. In addition, Indian vehicle sales are expected to increase over the next five years to around 5.47 million units per annum, so any chance to get in on the action presents a potentially huge opportunity for rival carmakers, even if it is through alliances or joint ventures.
Yet while VW remains at least lukewarm to the idea of an alliance between the two companies, Suzuki Chairman; Osamu Suzuki, in a Nikkei newspaper article; wrote that, "he hasn't found any VW technologies he'd like to adopt following an extensive review of what they have to offer."
[Source: Automotive News]
Published September 12th, 2011 11:30 AM
Popular Articles
Latest Comparisons
Car Buying Tools