1 View
Top 10 Cities With The Most Speed Traps
September 1st, 2011 10:37 PM
Share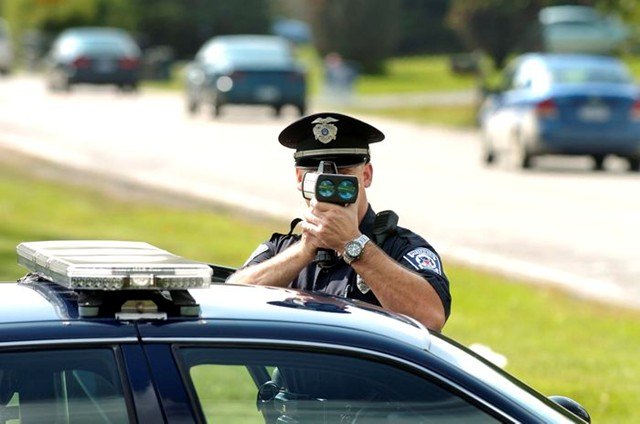 If you feel the need for speed, you'll want to take a look at the National Motorist Association's (NMA) latest findings before hitting the gas. It lists the top 25 North American cities with the most speed traps.
The NMA came up with the list by calculating the number of speed traps per 100,000 residents in the municipality. On the top of the list is Livonia, Michigan with 27.9 speed traps per 100,000 residents. Windsor, Ontario, Canada comes in second with 17.6 traps per 100,000
The NMA uses the National Speed Trap Exchange to help drivers identify where the speed limit is set arbitrarily low for having a faster and heavier traffic flow. The National Speed Trap Exchange claims to help educate drivers so that they can safely anticipate a speed trap instead of dangerously reacting to one.
Does your city make the top 25? Find out after the jump.
1. Livonia, Michigan: 27.9 speed traps per 100,000 residents
2. Windsor, Ontario: 17.6
3. Orlando, Florida: 17.2
4. Las Vegas, Nevada: 11.1
5. Denver, Colorado: 10.9
6. Reno, Nevada: 10.4
7. Tampa, Florida: 8.9
8. Colorado Springs, Colorado: 7.2
9. Austin, Texas: 6.1
10. Sarasota, Florida: 6.1
11. Portland, Oregon: 5.8
12. Jacksonville, Florida: 5.4
13. San Antonio, Texas: 5.3
14. Fresno, California: 5.0
15. Hamilton, Ontario: 5.0
16. New Orleans, Louisiana: 4.7
17. Toronto, Ontario: 4.7
18. Houston, Texas: 4.0
19. Edmonton, Alberta: 3.3
20. San Diego, California: 3.2
21. Indianapolis, Indiana: 3.2
22. San Jose, California: 3.1
23. Chicago, Illinois: 1.9
24. Los Angeles, California: 1.6
25. New York, New York: 0.9
[Source: Motor Trend]
Published September 1st, 2011 3:30 PM
Popular Articles
Latest Comparisons
Car Buying Tools