1 View
BMW M Division Wants to Build a Mercedes SLS Rival
October 25th, 2011 7:18 PM
Share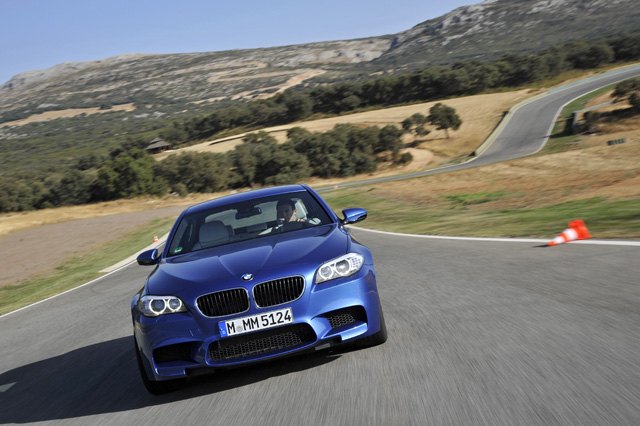 As impressive as BMW M cars are, ask a Porsche representative what's missing and they'll tell you that behind the big engine, updated styling and upgraded components and M5 is still just a 5 Series. Mercedes' AMG division can now also make the same claim thanks to the SLS, the first ever Mercedes built entirely by the brand's high-performance arm.
Now BMW is looking to do the same says the automaker's product development boss. "From an engineering perspective we have the skills and we'd love to do it," said Albert Biermann in a recent interview.
Unfortunately, Biermann says past efforts to make a business case for such a car have never proved successful. There are no write-offs at BMW, he says. "Everything we do has to make money."
While not an indication that such a project is currently under development, it is a hint that BMW continues to look at building a complete no-compromises M model.
Speaking with Inside Line, Biermann boasts of BMW's new turbocharged engines, which he says almost deliver the identical throttle response of a naturally aspirated engine but with significantly reduced fuel economy. He says now is the right time for the technology, and hints that the same could be said in the future for diesel or electric powered M cars.
Denying that there's any horsepower race with rivals he also says, "M is not selling horsepower; that's not what we're about."
GALLERY: 2012 BMW M5
Published October 24th, 2011 9:00 AM
Popular Articles
Latest Comparisons
Car Buying Tools