1 View
Consumer Reports 2011 Reliability Survey: Ford Falls, Jeep Rises, Japanese Dominate
October 25th, 2011 1:50 PM
Share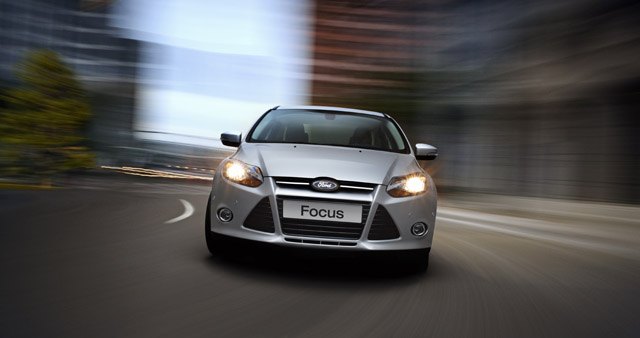 Consumer Reports has released the details of its Annual Auto Survey, with bad news for Ford and good news for Jeep. And, as always, the Japanese remain on top when it comes to reliability.
A survey of reliability during the car's first year, Ford dropped from 10th last year to 20th overall. The blame lies squarely with the Explorer, Fiesta and Focus, with complains related to the MyFord Touch system as well as Ford's herky-jerky dual-clutch transmission in the two small cars.
"We have often found that new or revamped models have more problems in their first year than in subsequent model years. Ford's problems illustrate why we recommend to our subscribers to hold off buying a first-year model," said David Champion. Sr. Director of Consumer Reports' Automotive Test Center.
Cross-town rivals Chrysler are seeing an opposite trend, with first year reliability spiking, particularly at Jeep which has moved up seven spots to rank 13th among 28 automakers. This makes Jeep the most reliable domestic brand. Chrysler moved up 12 sports and Dodge has improved by 3 spots.
As for GM, Chevrolet stayed consistent with last year's ranking, while GMC dropped one spot and both Cadillac and Buick saw decreased reliability.
Japanese automakers continue to dominate the reliability rankings taking up nine of the top 10 spots, with 87 of the 91 models tested this year rating average or better and 24 of those earning the highest possible rating. Leading the pack is Scion, followed by Lexus, then Acura, Mazda, Honda and Toyota. Of note, Mazda has improved 8 spots, while Lexus improved seven spots.
As for Korean automakers Hyundai and Kia, both finished just outside the Top 10, with Hyundai in 11th and Kia in 12th. Hurting both automakers is a similar product, with Hyundai's V6 Santa Fe the only model to rank below average, while the same can be said of the Kia Sorento.
European automakers saw average reliability slightly below that of domestic automakers with Volvo topping the ranks in 10th place. Both BMW and Mercedes improved, while Porsche (the second best in last year's ranking) plummeted to the second worst. CR explains that this is due to limited data, having only tested two new models an the all-new Cayenne SUV ranking very poorly. Jaguar was ranked as the least reliable.
The Consumer Reports Annual Auto Survey is based on responses from 1.3 million new car buyers or leasers.
Published October 25th, 2011 1:35 PM
Popular Articles
Latest Comparisons
Car Buying Tools