1 View
First UK Fisker Karma Sells At Charity Auction For 140,000
October 13th, 2011 3:00 PM
Share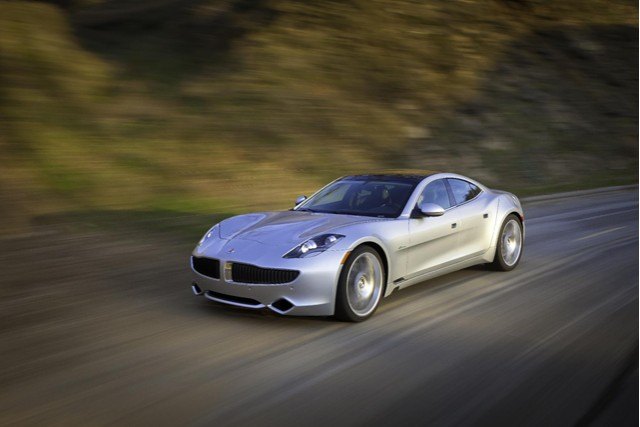 For the honor of owning the very first Fisker Karma available in the UK, one lucky bidder paid £140,000 (that's US$220,680). And yes, while you may think it's an excessive price, you'll be happy to hear that the money went to charity.
Selling for over double its market value, the Karma is an extended range electric vehicle and this one was the main attraction at the 2011 Pratham UK Gala. This Karma also comes with a plaque signed by Henrik Fisker, the CEO and Co-Founder of Fisker Automotive.
Developed to be driven anywhere in the world, this EV is the only luxury sedan that meets future fuel consumption and emission requirements. Making it even cooler is the fact that it comes in two drive modes: Stealth and Sport. When you're in Stealth Mode, the Karma is able to maximize its battery before activating the gasoline engine-driven generator. In Stealth Mode, you can go from zero to 60 mph (97 km/h) in 7.9 seconds while reaching a top speed of 95 mph (153 km/h). Switch it to Sport Mode and the gasoline engine lets you go from zero to 60 mph in just 5.9 seconds, with a top speed of 125 mph (201 km/h).
The money raised by the sale of the Karma goes to Pratham UK, an overseas chapter of the children's charity founded in Mumbai by UNICEF in 1994, which has helped over 36 million Indian children through its literacy campaign.
Published October 13th, 2011 3:00 PM
Popular Articles
Latest Comparisons
Car Buying Tools