1 View
General Motors: Self Driving Cars A Reality Before The End Of The Decade
October 17th, 2011 1:30 PM
Share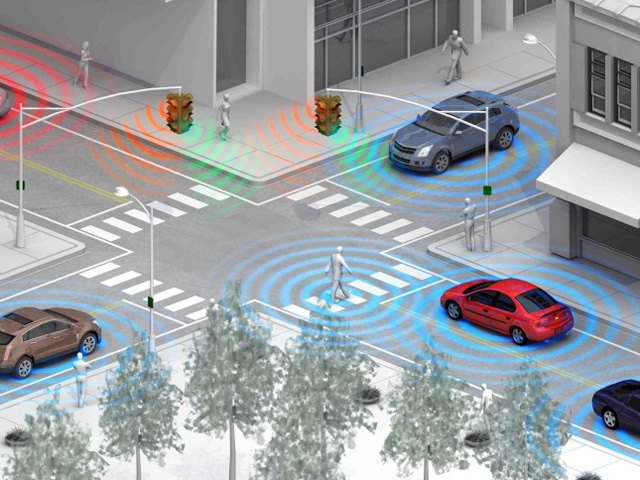 It might be a scary thought to some, but according to Alan Taub, vice president of Global Research and Development at General Motors, the self-driving car is less than a decade away.
Advances in technologies such as sensors, portable communications devices, radars, GPS systems and cameras, collectively make the idea more feasible now than ever before.
During a speech at the Transport Systems World Congress in Orlando, Florida yesterday, Taub declared that, "the technologies [GM is] developing will provide an added convenience by partially or even completely taking over the driving duties. The primary goal, though, is safety. Future generation safety systems will eliminate the crash altogether by interceding on behalf of drivers before they're even aware of a hazardous situation."
In fact, some of the technologies Taub talked about can already be found on current GM production vehicles, such as a lane departure warning and crash avoidance system via a front mounted camera which is standard on the 2012 GMC Terrain crossover. A blindspot alert system is also fitted to a number of the General's SUVs, including the Chevy Tahoe and GMC Yukon, Cadillac Escalade, as well as the Buick LaCrosse sedan.
In addition, GM is working on more advanced systems, such as vehicle to vehicle and vehicle to infrastructure communication setups, where sensors gather information from other vehicles, pedestrians, buildings, obstructions, roadways, even traffic signals to warn drivers of potential hazards ahead, such as slippery road conditions, stalled or crashed vehicles or busy or dangerous intersections. Such systems can be added as apps to portable devices such as smart phones which wirelessly connect to the car, or are embedded in the vehicle itself.
In addition, GM is working on its next generation EN-V urban concept vehicle which combines GPS with vehicle to vehicle communications and distance sensing technology. This latest EN-V is designed to enable fully autonomous driving, incorporating such features as collision avoidance, platooning even automated parking and retrieval.
The idea is that one day, city dwellers will have a personal transportation device that will be able drop off its driver, park itself and then be summoned when needed, simply via a command on the driver's smart phone.
Published October 17th, 2011 1:30 PM
Popular Articles
Latest Comparisons
Car Buying Tools