1 View
More Diesel Cars In The Future For North America
October 27th, 2011 10:15 PM
Share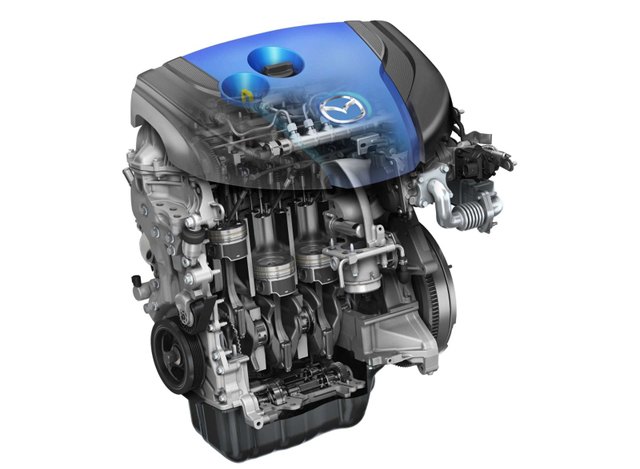 If you aren't familiar with the gravely rumble of a diesel powered vehicle you probably will be soon.
They're commonplace in Europe thanks to better milage and will be in the same position on American shores thanks to increasingly stringent government standards.
Jeff Breneman, executive director of the U.S. Coalition for Advanced Diesel Cars, said to the Midwest Automotive Media Association that if manufacturers make more diesel cars available, people will hurry to buy them.
He's probably right, considering big North American car suppliers like Chevy and Mazda are rolling diesel siblings of their popular Cruze and Mazda6 in 2013. Cummins is also ramping up its engine production in anticipation of greater demand.
It's hard to think North Americans will turn their noses up at diesel considering the government's pending 54.5 mile-per-gallon standard to be in place by 2015.
The end result is an incredibly efficient car that offers immense pull from a stop and satisfying top-end power. To say the least, we were impressed.
"The fact that Chevy will offer a diesel Cruze in 2013 is huge," Brenenman said. "The gas-powered Cruze will get 40 mpg (5.9 L/100 km), so the diesel is expected to get 50 mpg [or more] (4.7 L/100 km), and that will make it a game-changer."
He also speculated that Ford Toyota and Honda will have introduced diesel variants by 2014.
If you're don't want to wait for Mazda to release their new engines, or the new Chevy Cruze, you could always look to Volkswagen. They've been selling diesel siblings to their cars in North America for decades, with significant improvements per generation.
Brenenman said that a third of consumers will opt for the diesel version of the Jetta or Passat because of their better fuel economy. The trouble comes in when supplies run out because it takes six to eight weeks for a new shipment.
Of course in a little more than a year that issue will be a thing of the past, but that isn't the only thing driving diesel into the future. Brenenman said because emissions standards between Europe and North America are on par, it's easier for already-existing cars to be sold on both continents with little change.
If you're still skeptical take a look at our review of the Mazda prototype using their new SkyActiv-D engine, it provides a relatively low compression ratio and tall redline with 340 foot-pounds of torque.
[Source: Wards Auto]
Published October 27th, 2011 10:15 PM
Popular Articles
Latest Comparisons
Car Buying Tools