1 View
Chevrolet Corvette C7 ZR1 Rendered By Jalopnik
October 15th, 2013 2:38 PM
Share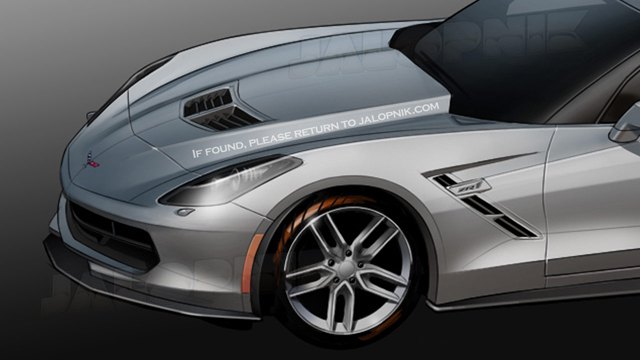 One of America's most iconic sports car is due for a refresh and now renderings of the new Chevrolet Corvette C7 has hit the Internet thanks to hours of hard work from Jalopnik who got a glimpse of the next generation
They decided to do all of us automotive nuts a favor, whipping up renderings rather than leaking the actual photos – to protect their sources – and confirms that this render is as accurate as it can get with the next-generation ZR1.
Jalopnik also confirms that they've showed the renderings around to different sources at GM, all of which have confirmed that it's an accurate depiction of what we can expect from the Corvette C7. Obviously we'll be seeing the base model Corvette hitting the market first, but the ZR1 variant is expected to bow sometime shortly.
There is quite a bit going on with the new C7 in terms of styling changes. At first glance it looks as if Chevrolet's merely updating the Corvette's look and feel, just as it has every other generation prior. But clearly there's some Camaro-inspired design cues going on, and who can blame Chevy given how successful the Camaro has become.
Check out the link to Jalopnik below for more Corvette C7 renderings
[Source: Jalopnik]
Published November 14th, 2011 2:38 PM
Popular Articles
Latest Comparisons
Car Buying Tools