1 View
Lingenfelter Offers Three Engine Packages For 2009-2012 Corvette ZR1
November 15th, 2011 12:53 AM
Share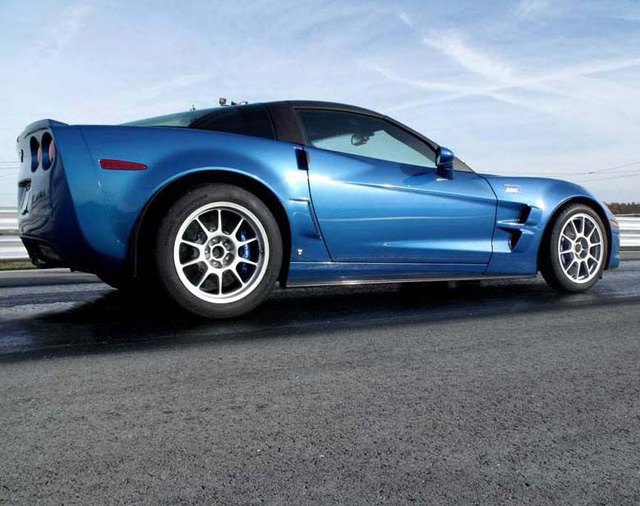 Lingenfelter Performance Engineering has been hard at work tuning the LS9 found in 2009-2012 Chevrolet Corvettes, and now has three engine packages for those hungry for more horsepower. The first, offers up to 680-hp thanks to a supercharger pulley upgrade, while the remaining two are both supercharger system upgrades, one of which brings power output to 710-hp while the other is a more extreme 750-hp.
The pulley upgrade package is a surprisingly affordable $2,995 (installed) package helping safely increase boost to 12-13 psi from the factory supercharger. The increase isn't too shabby either, taking the factory figure of 638-hp and 604 lb-ft of torque to 680-hp and 660 lb-ft of torque. As with all other Lingenfelter products, even the pulley upgrade comes complete with pre- and post-install dyno and a 1-year/12,000-mile warranty on added components.
The lesser of the two supercharger upgrades is available at $5,295 with additional upgrades which include Lingenfelter's Heat Exchanger upgrade, Corsa stainless steel cat-back exhaust and an Akrapovic Titanium Evolution Exhaust. Total power output on this package is 710-hp and 680 lb-ft of torque thanks to the addition of Lingenfelter's supercharger front cover or snout and air intake system.
Lastly, the most extreme of the three packages gives the ZR1 750-hp and 730 lb-ft of torque in exchange for $12,895 from your bank account. But this isn't just your typical supercharger upgrade, Lingenfelter adds on their GT9 supercharger camshaft and Lingenfelter CNC ported LS9 cylinder heads. This comes with a 2-year/24,000-mile warranty and can take anywhere from three to four weeks to complete.
So those looking for more power out of their ZR1, head on over to Lingenfelter Performance Engineering to see what they've got.
[Source: Topspeed]
Published November 14th, 2011 2:00 PM
Popular Articles
Latest Comparisons
Car Buying Tools