1 View
UAW Picketing Hyundai Dealerships
November 30th, 2011 4:32 PM
Share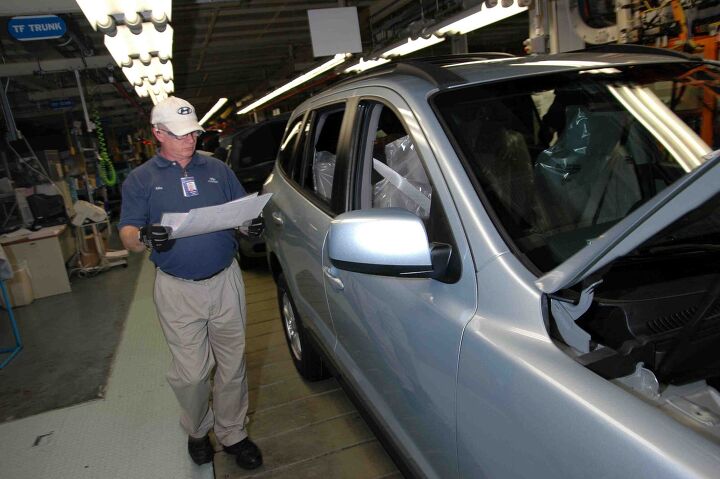 In what is perhaps an interesting turn of events, the United Auto Workers' union organized one hour pickets in front of Hyundai dealerships in the US, from 12 noon to 1 pm Eastern Standard Time on Wednesday, November 30th.
Ggiven the rhetoric from UAW President Bob King, who still says he plans to target the labor force of at least one overseas automaker this year, the pickets were surprisingly not targeted Hyundai's US employees. Instead they were focusing on Korean workers.
In particular, the pickets aimed to shed light on the plight of one employee who was fired from a Hyundai subcontractor for reporting sexual harassment. The Korean Metal Workers union has been protesting against the dismissal and now, in a show of solidarity, has been joined by other unions around the world, including the UAW.
However, that said, the UAW is moving ahead with its own plans to implement more picket campaigns this year at dealerships belonging to automakers with non-union workforces, with regional representatives of the union being trained for the process. King hasn't said which automaker and it's dealerships will be targeted yet though, UAW vice-president Joe Ashton recently said "we're very close to doing [that]."
UAW membership has been growing recently and was up by some 6 percent last year, to 376,612, no doubt spurred by economic uncertainty and a growing number of Americans struggling to make ends meet. Still, it's a far cry from the Stagflation riddled late-1970s when the UAW boasted more than 1.5 million members.
[Source: Automotive News]
Published November 30th, 2011 4:32 PM
Popular Articles
Latest Comparisons
Car Buying Tools