1 View
BMW and Audi Turn To China For Growth
December 21st, 2011 9:00 PM
Share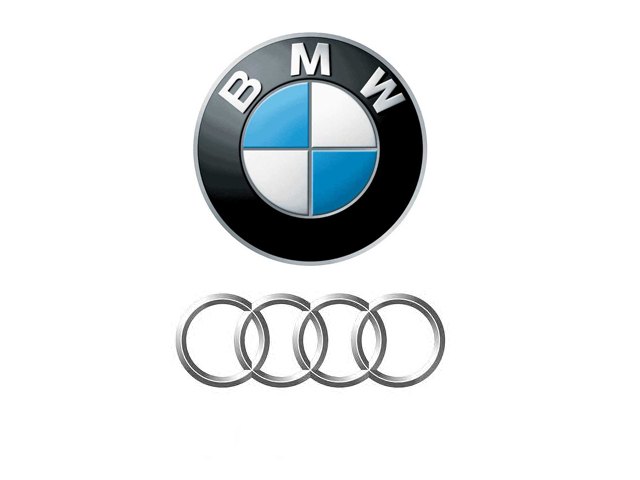 German luxury titans Audi and BMW are migrating to a new battlefield in hopes of growing their brands despite domestic debt worries.
According to Jenny Gu, a Shanghai- based analyst at research firm LMC Automotive, the number of luxury cars sold in China for 2011 may increase by 39 percent to 939,000, overtaking Germany by 25,000.
That 2.7 percent margin might not seem like a lot, but Europe as a whole is on a downswing for premium products. China, on the other hand, is growing rapidly. Gu expects Chinese sales to increase 16 percent next year, eclipsing the forecast 4.4 percent for Germany.
"Luxury car demand is still on the rise in China with low penetration rates," Gu said to Bloomberg. "Sales of such cars in developed markets like Germany fluctuate together with the economic cycle."
Despite BMW's lead as the largest luxury manufacturer worldwide, Audi actually beats them in China— something they hope will boost them toward their goal to beat Bimmer for the top spot by 2015.
While it sure isn't over until the lederhosen-laden fat lady sings, this year might serve as an indicator of things to come. Audi enjoyed a meteoric 69 percent sales spike in China this year, as compared to Mercedes-Benz' 24 percent and BMW with a measly 9.8 percent growth.
Those numbers seem to have BMW and Mercedes scrambling, both automakers will keep their plants open an additional week this year by limiting holiday closures. Audi, on the other hand, will enjoy the full two weeks that the other two have forgone for a second year running.
Though some analysts are predicting a softening in the Chinese market thanks to stricter mortgage regulation, Olaf Kastner, CEO of BMW's Chinese venture, Brilliance China Automotive Holdings Ltd. doesn't seem concerned.
"The premium car industry has enjoyed over the past two to three years an amazing growth," Kastner said to Bloomberg. "We still, in the premium segment, will see a higher growth rate than the mass segment" for next year.
[Source: Automotive News]
Published December 21st, 2011 9:00 PM
Popular Articles
Latest Comparisons
Car Buying Tools