1 View
BMW Will Not Build Audi R8 Rival
December 15th, 2011 6:30 PM
Share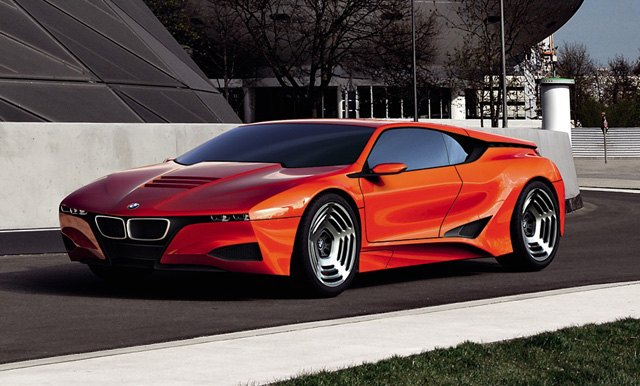 BMW has wavered back and forth since debuting its M1 Hommage Concept on whether or not a successor to the original M1 would ever come to fruition. And even after BMW announced that the M1 revival project had been tossed out the window, rumors continued to fly that BMW's M-division would still build a supercar to rival Audi's R8, Mercedes-Benz's SLS and Lexus's LFA.
Now those rumors can officially come to rest after an interview by egmCarTech with Matt Russell, product manager for the North America's M-division. "We've discussed these possibilities", said Russell, "but ultimately, we didn't feel the need to make a very exclusive high-end supercar and we still don't. I already firmly believe that we produce supercars, except that they're two in one: an executive car with supercar performance. They are the essence of BMW M-Cars."
Russell even went further, stating that BMW's current-generation M3 is "spot on with the Audi R8 V8 in terms of performance numbers like lateral G's, braking and acceleration."
We guess that's true, but BMW still lacks a super car that can't be seen everyday on the street. Truth be told, owning an M3 doesn't exactly make you as unique as owning an R8. Nonetheless, BMW will focus on producing its electric i8 sports car, set to make its debut in 2014.
[Source: Left Lane News]
Published December 15th, 2011 6:30 PM
Popular Articles
Latest Comparisons
Car Buying Tools