1 View
Next Generation Nissan Titan Delayed
December 20th, 2011 9:00 AM
Share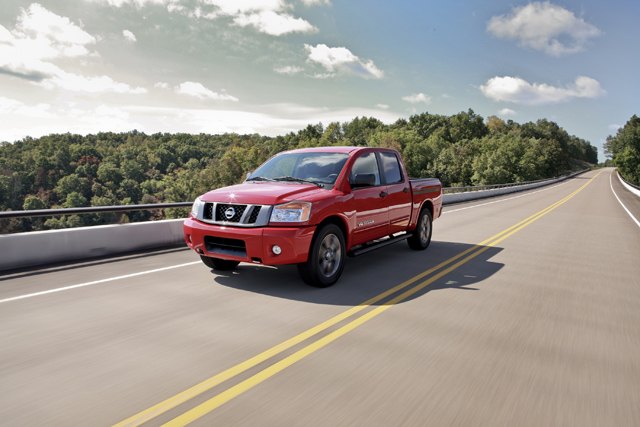 There's been quite a lot of talk over the last few years concerning the replacement for Nissan's venerable Titan full-size pickup.
After the plan to offer a Ram based vehicle went away, following Chrysler's bankruptcy and subsequent restructuring, Nissan chose to go it alone when it came to a next generation big pickup, bringing the entire development and engineering process in-house.
However, those plans, which reportedly would have seen a revamped Titan rolled out in 2013, have now been pushed back at least a year, largely as a result of supplier fallout from Japan's natural disaster back in March. This has left the automaker scrambling to get production back on track as a top priority, diverting resources away from some upcoming vehicle programs.
As a result, during a Q&A session with Automotive News at the LA Auto Show last month, Andy Palmer, Nissan's vice president for vehicle planning and program management, stated that, regarding a new Titan, "we will come out a little later now. I have made the decision."
As to what form the new Titan will take, or which powertrains it will offer, little is known at this time, though expect V6 and possibly V8 engines as well as extended and crew cab models. It'll be also interesting to see if Nissan will attempt to target heavier-duty customers with this one (it's Titan based NV van currently comes in 1/2 ton, 3/4 ton and 1-ton configurations).
Perhaps the most exciting addition to the new Titan, however, will be the addition of a Cummin's sourced diesel engine.
[Source: Autoweek]
Published December 20th, 2011 9:00 AM
Popular Articles
Latest Comparisons
Car Buying Tools