1 View
Older Van Drivers Get A Late Christmas Present From the City of London
December 30th, 2011 1:15 PM
Share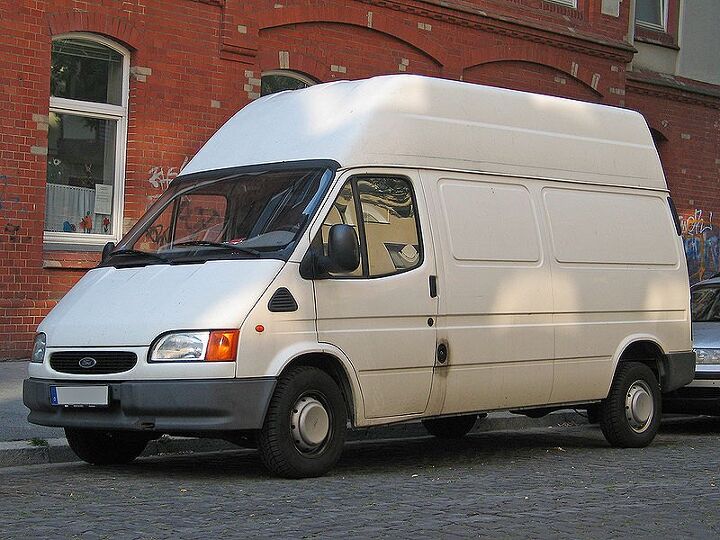 The controversial London (UK) Emissions Zone strikes again, this time with more stringent smog rules due to come into effect on January 3rd, 2012.
These new regs will require that all heavy goods vehicles (essentially large trucks, buses and other specialist vehicles like mobile cranes) entering London be Euro 4 emissions compliant, otherwise their operators will face fines of £1,000 (around $1,600) or a daily charge of £200 (roughly $300).
For drivers of smaller commercial vehicles, such as light delivery vans like Ford Transits and Mercedes Sprinters, their vehicles will have to meet Euro 3 emissions requirements or risk fines of £500 (approximately $800) or a daily charge of £100 ($160).
However, for small businesses and independent tradespeople operating within the city limits of London, the new regs are yet another fly in the ointment, as they eliminate the ability to operate older vans (those more than 10 years old), without facing hefty fines. To make matters worse, officials are taking a hardline stance on the issue.
"The penalties are such that non-compliance is simply not an option," said Natalie Chapman, head of the UK Freight Transport Association's Policy for London.
Given that so far, London's Low Emissions Zone has had a marginal effect on reducing pollution in the city, putting added strain on the shoulders of small businesses, especially at a time of economic austerity in Britain, is hardly sound thinking when it comes to government policy.
Published December 30th, 2011 1:15 PM
Popular Articles
Latest Comparisons
Car Buying Tools