1 View
Study: Fewer Young Drivers, More Seniors On The Road
December 2nd, 2011 3:17 PM
Share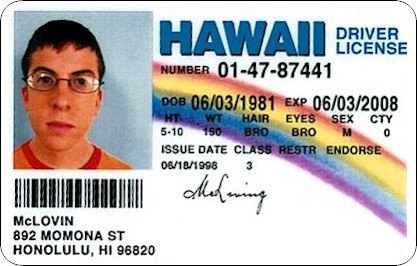 The old saying "stay off the sidewalks, my kid just got a license" may be losing its punch but "Grandpa, don't drive on the curb" might be replacing it.
A new study released yesterday by the University of Michigan found that fewer young people are dashing out to get a driver's licence than in the early 80's. The same report found that while young drivers are waning, seniors account for the fastest growing group of licensed drivers.
The numbers essentially boil down to this: as a general rule since 1983 the proportion of people under 30 who have licenses has steadily decreased. At the same time, that proportion seems to shrink with age. Essentially, the older you get, the more likely you are from a statistical point of view to get a driver's license.
That idea extends farther than you might guess, as the report also showed that people are driving later in their lives than ever before. The number of drivers retaining their license between the age of 65 and 69 increased 15 percent between 1983 and 2008. Adding to that data, drivers over 70 composed the largest proportional group at more than 10 percent.
So why the change? Modern medicine advancements surely have something to do with people being able to drive longer. As a population we are living longer and in better health than our grandparents, so it stands to reason more people would continue daily activities into their sunset years.
Statistics show that by 2030 there will be an estimated 57 million elderly drivers, compared to the 30 million there are today.
The real humdinger is why young people don't seem to be crowding the early morning lines at the DMV. Automakers are concerned that electronic interaction is replacing personal contact among young people, making them less likely to feel the need to drive.
It's also harder than ever for a young American to lay hands on a license. It used to be that a permit was available as a 16-year-old or even earlier and that after a number of hours driving with a parent, that kid could take a simple road test and be fully licensed. Those days are gone.
Now more states are adopting graduated licensing systems forcing new drivers through hoops meant to reduce the number of unsafe drivers on the road.
"Studies have shown for teen drivers the crash risk increases exponentially for each additional passenger, but parents seem unaware of the dangers associated with passengers and nighttime driving," said Michael L. Prince, Michigan's Office of Highway Safety Planning director in an interview with the Detroit News.
[Source: Detroit News]
Published December 2nd, 2011 10:00 AM
Popular Articles
Latest Comparisons
Car Buying Tools