1 View
Top 10 Automotive News Stories of 2011
March 27th, 2012 2:14 PM
Share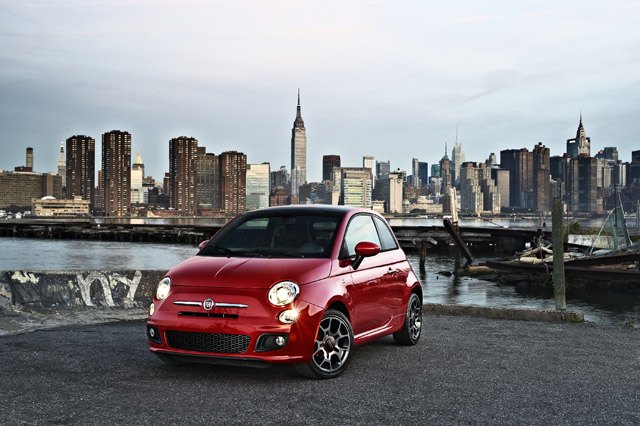 As another calendar year draws to a close it's time to take a look back at the top 10 biggest stories of the year in the auto industry. It's been a busy 12 months, starting all the way back in March when the Fiat 500 officially went on sale, marking the return of the brand to America. The last time an Italian car was sold here that didn't cost six figures (or close to it) was 27 years ago. Since then, Fiat has introduced the 500C convertible model and most recently the Fiat 500 Abarth, aimed at enthusiasts.
The jury is still out on the Fiat brand's success in North America, although the first year has failed to live up to expectations, with Fiat predicting sales of 50,000 units, while according to automotive data firm GoodCarBadCar only 17,444 have been sold in the first 11 months of the year (add 5,000 more if you include Canada). Some of this may be the result of Fiat's marketing initiative with several ads featuring Jenifer Lopez, which the Fiat faithful rejected and many believe cost the brand boss Laura Souve her job. Getting the Fiat dealer network up and running also proved a challenge.
With more models coming, and Alfa Romeo set to return in 2013, Fiat is here to say. More importantly, perhaps, is the Fiat connection to Chrysler – a company it saved from bankruptcy and which it is now slowly rebuilding back into a profitable automaker.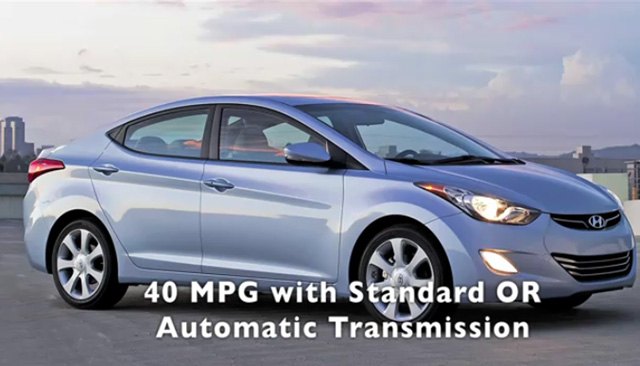 Whether you concerned about the environment or just about the money in your wallet, fuel economy is a major factor in buying a new car. 2011 saw the emergence of a new standard, with 40 mpg (highway) being the number automakers have to hit or exceed in their non-hybrid models to be considered a fuel economy leader.
Numerous car makers took on the challenge for 2012, and found ways to deliver at least one 40 mpg model – if not several. Included in the 40 mpg club are cars like the Ford Focus and Fiesta, though only with a pricey SFE package. Chevy also continues to sell its Cruze Eco with as much as 42-mpg with the manual transmission. Hyundai has been leading the charge, however, with cars like the Elantra, Veloster and Accent all hitting the 40 mpg mark without any special package or added price. This has allowed Hyundai to boast that it sells the most 40 mpg models of any automaker, releasing data in October that put its 40 mpg sales total at 177,000 units, far ahead of even its closest competitor, Toyota, at 104,000 units.
The flip side of this phenomenon is that automakers who don't hit 40 mpg are being chastised by the automotive media, and then paying for it in sales. Take the new 2012 Honda Civic for example. The difference between its 39 mpg rating and the Elantra's 40 mpg number in the real world might be negligent, but being able to say "best-in-class" and "40 mpg" certainly are not.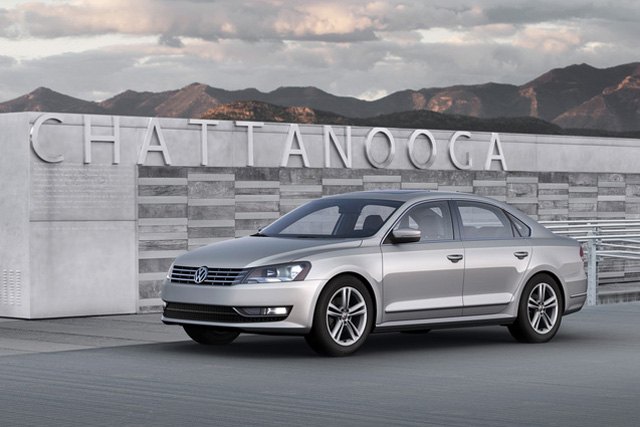 Volkswagen's plan for the U.S. market was highly criticized when it was first announced. The idea was to give up on trying to sell Americans overpriced and small European cars and instead sell them larger and less expensive cars. The plan could be described as transforming VW into a German Toyota (reliability aside), and by all accounts it was been a tremendous success. Year-to-date sales are up 25.3 percent, led by the now affordably-priced Jetta which has seen an almost unbelievable rise in sales from 86,925 units in 2010 to 138,092 – representing a 58.9 percent hike. Also helping out is the new Passat, competing in the all-important mid-size sedan category, with year-do-date sales totaling 15,895 compared to 9,989 in 2010, representing a 59.1 percent increase. Those numbers don't tell the whole story at all, however, with the new Passat having only been on sale since early October. As a result, Passat sales in just its first two months exceeded all of last year. Add to that the highly-coveted title of Motor Trend "Car of the Year", and VW is poised to continue a rapid sales growth in 2012.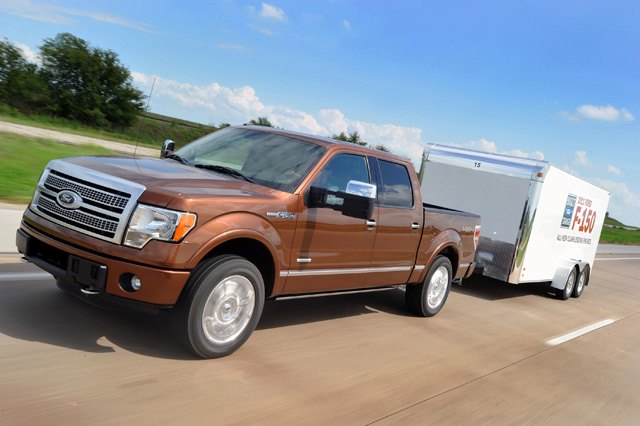 The dominant force in the truck market, Ford's F-150 has been the top selling model in North America for over 30 straight years. Normally, when that's the case, you don't mess with a good thing, but Ford is feeling the pressure of increasingly strict fuel economy and emissions standards and so it made the bold move to introduce a version of the current truck powered by a new EcoBoost direct-injection twin-turbo V6 engine.
Foreseeing a reluctance by truck buyers to switch to V6 engines, let alone potentially high-maintenance turbocharged ones, Ford let loose a marketing onslaught aimed at convincing buyers of just how durable the new engine is – using one particular stunt where an EcoBoost engine was tortured for 160,000 miles, including spending 24 straight hours towing 11,000 lbs and running the Baja 1000.
Either the marketing folks need a big year-end bonus or truck buyers are more easily convinced than anyone thought because year-to-date the F-150 EcoBoost model has accounted for 41 percent of sales – just shy of the 44 percent take-rate of the 5.0-liter V8. Add in the standard 3.7-liter V6 and the six-cylinder is now Ford's volume seller in the segment.
EcoBoost models make 365-hp and 420 lb-ft of torque with a 16/22 mpg rating, a max payload of 3,060 lbs, and a 11,300 tow rating.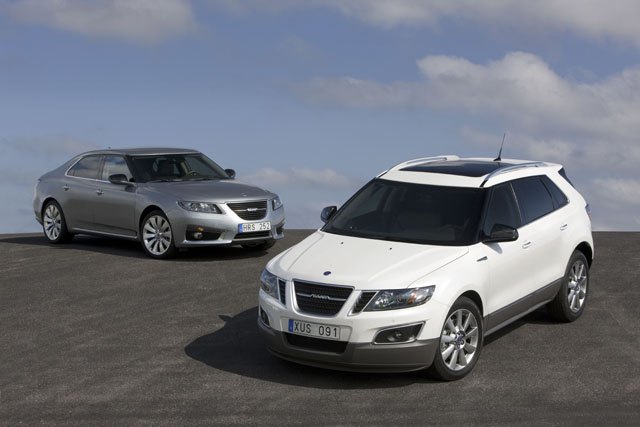 Had this Top 10 list been slightly longer it might have also contained a requiem for Maybach, but as its not, we'll stick to the death of Saab as our fifth biggest automotive news story of 2011.
Founded in 1947 as an arm of the Saab aerospace company, Saab Automobiles had a mixed history before being bought by General Motors in 1990 where, if not success, it at least had a stable life. Cut loose under GM's restructuring it was sold to Dutch exotic car maker Spyker, with its survival in doubt ever since. In fact, Saab's rollercoaster like business story, from Chinese investors and ties to the Russian mafia resulted in more headlines for the Swedish automaker in 2011 than probably the entire rest of its history.
Headlines couldn't save Saab, however, and on December 19th it officially filed for bankruptcy. RIP Saab.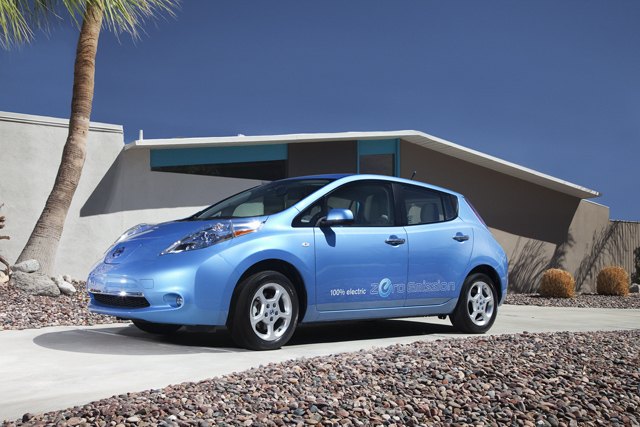 2011 will forever be remembered as a milestone year for the electric car. Sure we've seen EVs hit the road before, but only in small batches or as pilot projects. Nissan's decision to bring the Leaf EV to market in 2011 marks the first time a mainstream automaker has released an electric vehicle for general consumption. Perhaps most surprising is that it's actually a solid machine ( read AutoGuide's review here).
Nissan targeted total sales of 10,000 Leafs in North America this year, and the car is currently on schedule to meet that goal. Global sales will nearly double that number.
Since the Leaf entered the market, it's been joined by competitors like the Mitsubishi i and soon both the Honda Fit EV and Ford Focus Electric.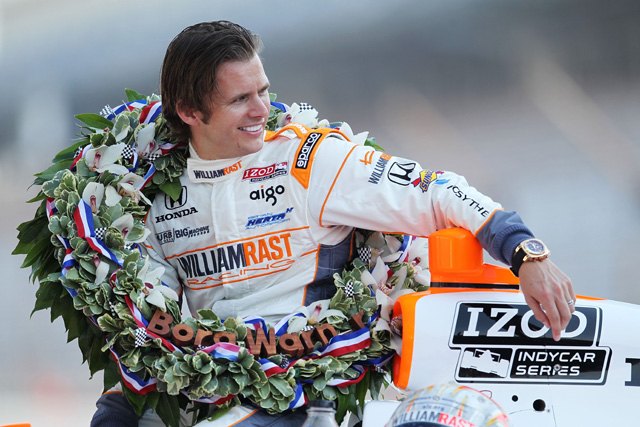 Fourth on our list of biggest car stories of the year is the tragic death of IndyCar racer Dan Wheldon, who died behind the wheel at the Las Vegas Motor Speedway in a horrific crash that even Hollywood couldn't dream up. The accident involved 15 drivers and occurred during the final race of the season, one in which the winners purse was an astonishing $5 million.
A former Indianapolis 500 winner, Wheldon was the runner up for the racing spectacle two years in a row before tasting the milk again this year. Still, he couldn't find a solid ride for the 2011 season and sat out the rest of the races until Las Vegas.
Fellow racer Graham Rahal, moved by his colleagues death, first announced he would auction off helmet, gloves and shoes from the race, donating the funds to a trust fund for Wheldon's wife and kids. The auction grew from there, accepting other items and auctioning them off with all of proceeds going to the Dan Wheldon Family Trust Fund.
Direct donations are available via the Dan Wheldon Family Trust fund at the Fifth Third Private Bank, 251 N. Illinois St., Suite 1000, Indianapolis, IN 46204.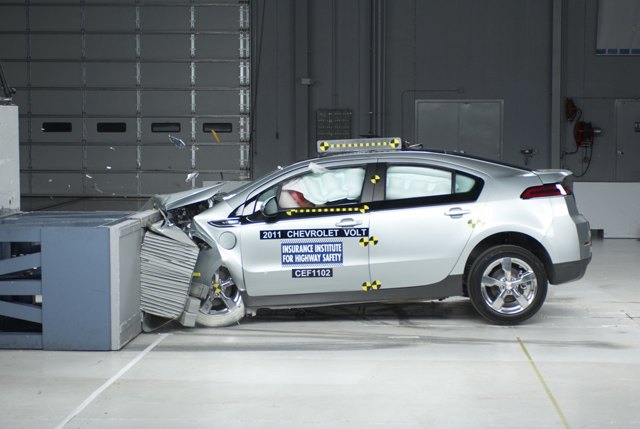 General Motors has undoubtedly turned a corner since emerging from bankruptcy debt free and the automaker is looking to rebrand itself with a lot of help from one car, the Chevrolet Volt. The Volt represents all the good qualities that GM wants to convey, including the automaker's history of innovation, as well as a more environmentally friendly focus for the future.
Now suppose something with that all-important car were to go wrong? Like, Ford Pinto wrong. Well, that's exactly what happened. Early in the year there were two highly publicized cases of Volts burning to the ground. The problem is, the cars were in garages with other vehicles, equipment and sometimes even flammable materials. And besides, who's to say it wasn't the charging system and not the car that started the fire anyway. Further investigation revealed that the Volts in question were not to blame, but the National Highway Traffic Safety Administration was already on the case.
NHTSA crash tested the Volt back in June, and three weeks later the car in question went up in flames. What really made the story headline news were allegations that not only had GM held back this information, but NHTSA did as well, not announcing it until November.
With a great deal of uncertainly surrounding this new technology and a lot of politics (after all, GM was, for a time, government owned), Chevy offered to do whatever it could, from buying back cars to offering loaners. Further testing by NHTSA was done and a possible culprit seen as a coolant leak from the car's lithium-ion battery back. NHTSA has promised further investigation and we can be sure that while the Chevy Volt Fire story started in 2011, it's not going to end there.
The underlying story, however, is much larger, as a failed Volt could send General Motors spiraling into disaster. GM isn't just counting on the Volt to rebrand the American auto giant, it has bet on the technology behind the car as the future of transportation, focusing much of its R&D in that direction.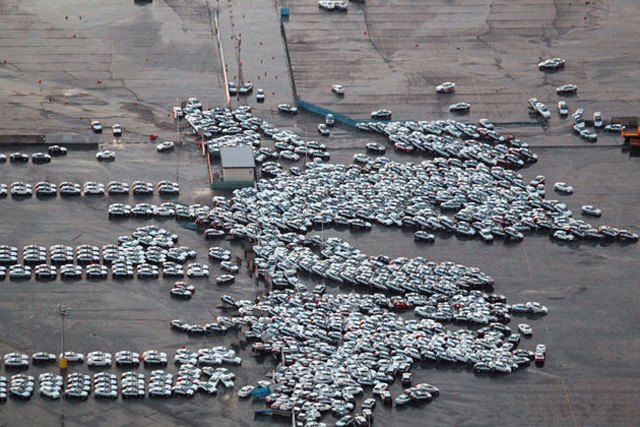 Easily one of the biggest news stories of the year (not just in the auto industry but overall), the Japanese earthquake and tsunami wreaked havoc on one of the world's largest auto industries, halting the manufacturing sector of major automakers including Toyota and Honda. The effects extended well beyond Japan's shores, however, with the natural disasters showing the weakness of a global supply chain as factories in North America and across the world had to be temporarily closed over parts shortages. It wasn't just the Japanese either, with companies like General Motors and Ford halting production on certain models due to missing components.
It took sixth months for production to fully resume, although considerable damage had been done. With a global economic downturn followed by floor matt related safety concerns, compounded by an aging product lineup, sales for Toyota struggled. Honda's sales were also hampered, as supply failed to keep up with demand and dealers couldn't get access to the cars they wanted.
A sign of the resilliance of the Japanese people, considering the devastation, it's a miracle auto manufacturing was able to return to normal at all in 2011. And while the effects of the natural disaster continue to be cleaned up, the impact is also evident on the Japanese economy and the bottom line of automakers like Toyota. The world's largest automaker by volume for three years running, Toyota is expected to slip to third in 2011.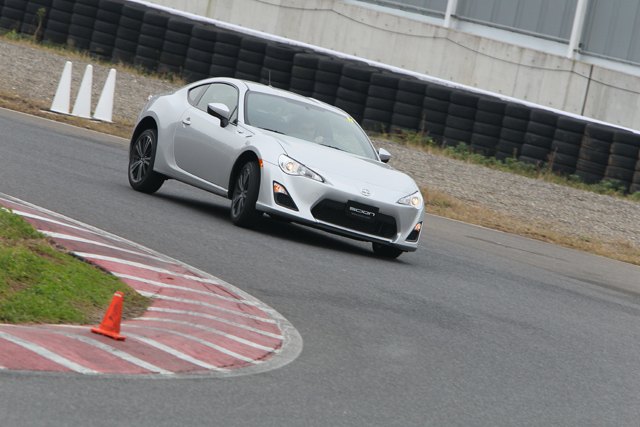 2011 has been a big year for the auto industry, and for auto enthusiasts. Along with rebounding sales, we've seen the debut of some amazing performance machines, from the newest BMW M5, to a 650-hp Ford Shelby GT500. But no car captured headlines quite like Toyota's new affordable sports car. First unveiled as a concept two years ago, Toyota shocked the industry with the FT-86, a vehicle completely outside its comfort zone. It was a sports car, a proper rear-wheel drive one, designed for enthusiasts and purists, and it was beautiful. Toyota promised it would be one of the greatest handling cars money can buy, and yet it wouldn't cost anything like the $375,000 LFA supercar. Rather, it would be affordable. Very affordable. And while we have driven the car, pricing hasn't yet been released, although it's expected to come in somewhere around the $25,000 mark.
Much like how General Motors is using the Volt to help rebrand itself, the Toyota 86 or GT 86 (sold in America as the Scion FR-S) is a similar move for Toyota. The Japanese automaker is already known for its green-car leadership, but it's also known for building the Corolla and numerous similar machines; fantastic as reliable modes of transportation but utterly devoid of a soul.
Hyped for two solid years, with plenty of concepts and leaked information, not to mention early rumors of a twin offering by Subaru (which turned out to be true), the car finally made its big debut at the Tokyo Motor Show. Amazing in concept, doubt continued to hang about the car. Could Toyota really build a car that's fun to drive?
And so the fate of the FR-S rested solely on the driving experience it would deliver. If a dud, it would prove Toyota was in fact a lost cause for anyone who actually appreciates cars, but if it delivered, the FR-S could usher in a new era for Toyota. AutoGuide was lucky enough to be one of a select few to drive the FR-S just after it's launch. Toyota's new sports car vanquished our doubts, as a track test of the machine left us calling it an "icon." Read the review for yourself here.
Published December 28th, 2011 8:15 AM
Popular Articles
Latest Comparisons
Car Buying Tools