1 View
Undriver Licence Challanges You To Find Alternative Modes Of Transportation
December 12th, 2011 5:15 PM
Share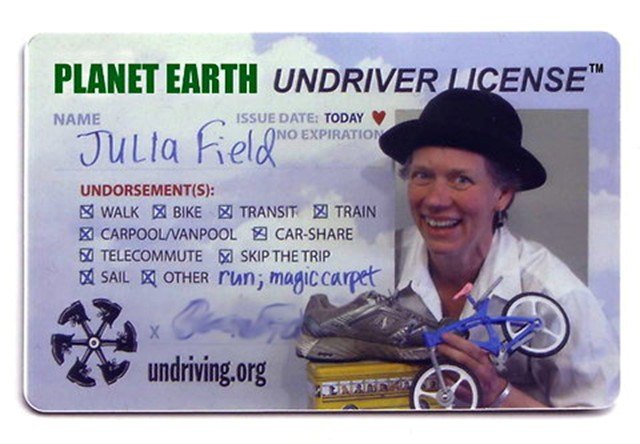 If you're looking for an excuse to ditch your car and find a more eco-friendly way to commute, but are finding it hard to commit, take the Undriving challenge and apply for your Undriver License.
Based out of Seattle, Undriving.org wants you to find other ways to get around. You can walk, bike, take public transit, or come up with your own creative mode of transportation – just leave the car parked in the driveway.
So here's how the Undriving challenge works: just like any lifestyle commitment, you set a goal for yourself that involves leaving the car at home and finding alternative ways to get around. It can start small, say riding your bike to work once a month, and you can work your way up to bigger goals from there. As proof of your commitment, you'll get an Undriver License, which is photo ID that you can use as proof of your eco-goal.
"If you want to drive, we have no problem with that," said Nicole Fallat, a member of the group's board. "But if you want to get from point A to point B, we say you don't have to drive and help you get creative thinking about that."
To get your Undriver License, there's a $20 donation charge to cover the cost of materials and shipping within the U.S. There are also plenty of ideas of ways to pledge your support, in case you're stuck for ideas. You can check out all the details on Undriving.org's site.
[Source: New York Times]
Published December 12th, 2011 5:15 PM
Popular Articles
Latest Comparisons
Car Buying Tools