1 View
Wireless Charging On The Way For Nissan and Mercedes
December 8th, 2011 12:01 AM
Share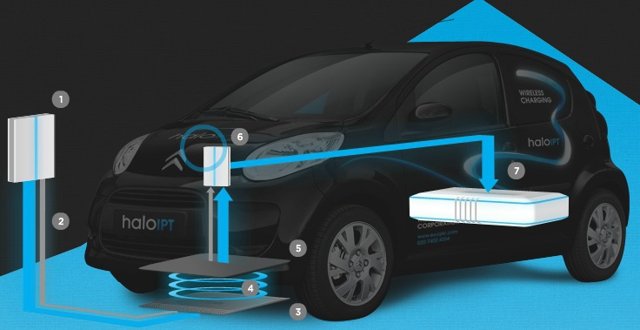 w
If it seemed space-aged to charge your cellphone wirelessly a few years ago, what do you think of doing the same thing with your car?
Nissan and Mercedes-Benz are playing with the idea, and showing off what they have so far. The Mercedes B Class E-Cell concept may make use of the technology in the future, but on the more immediate horizon, Nissan is demonstrating how wireless charging may play into their Leaf.
It's the same system as the charging pads you can use to juice your mobile gadgets— all it takes is driving your induction charger equipped EV over a pad and presto, you're getting power. Sounds simple right? If not, here's how it works: there are charging coils connected to the car battery and to the stationary pad, which is connected to a power source. Both sides are magnetically tuned to each other so when they come in close contact they transmit electricity.
As nice as that might seem, the luxury comes at a price. Charging via an induction system is about 90 percent as effective as plugging in according to a story published by Wired. Not only that, but it can be tough for drivers to align their cars for optimal charging efficiency. That problem could be addressed through parking assistance technology similar to what many cars already have today, but it presents a challenge to EVs already on the road.
Conductix-Wamplifier, the company working with Daimler to develop this system, has actually been working on this technology for years despite the recent announcement.
With the growing number of EVs on the road, this technology could be a mainstay at home. It's appealing because lower charging efficiency stops mattering with time. Another story we reported speculated that wireless charging systems will be more-or-less standard in EV-using homes.
Other companies like HaloIPT are already retrofitting corporate fleets with their version of the system.
[Source: Wired]
Published December 8th, 2011 12:01 AM
Popular Articles
Latest Comparisons
Car Buying Tools