1 View
Chevy Dealers Rejecting Volt Allocations
January 23rd, 2012 7:37 AM
Share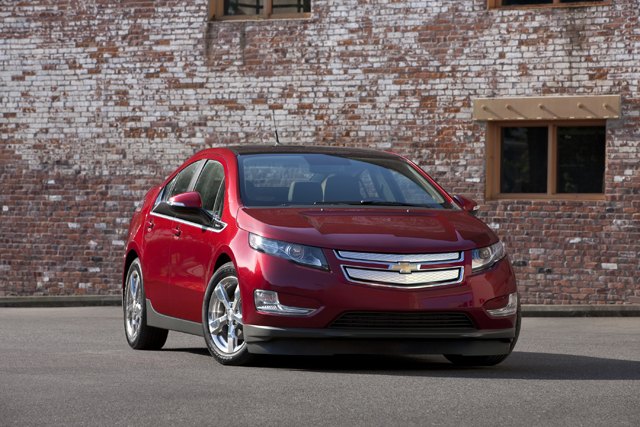 After a half a decade of build-up, sales of the Chevrolet Volt are not going as planned. With a targeted goal of moving 10,000 units in its first full year on sale GM moved 7,671, leading to speculation that the American auto giant won't be able to meet its lofty forecast for 60,000 sales in 2012.
Further casting doubt upon the success of the Volt is the fact that the rival Nissan Leaf (a fully electric vehicle), met its 10,000 unit sales target, despite the fact that (as GM's Volt commercials accurately point out), the Volt is better suited to the needs of vastly more American consumers.
With a now-resolved crisis over the cars that could catch fire, GM is facing another roadblock, it's dealers. According to a new report by Automotive News, Chevy dealers across the country are rejecting mass-allocations of Volts. In New York City GM offered 104 Volts to its 14 local dealers last month. Dealers only took 31.
Even dealers that have had no problem selling their Volt inventory in the past are now being cautions. Brett Hedrick, of Hedrick's Chevrolet in Clovis, Calif., said he's turned down offers by GM the past two months.
The news of low dealer orders has been confirmed by GM PR rep Rob Peterson, citing the misinformation surrounding the car's recent safety concerns. Still, according to GM North America President Mark Reuss, supply, rather than demand, is the automaker's biggest problem.
[Source: Automotive News]
Published January 23rd, 2012 7:37 AM
Popular Articles
Latest Comparisons
Car Buying Tools