1 View
Study Says Gen Y Favors Hybrids and Connected Cars
January 19th, 2012 4:30 PM
Share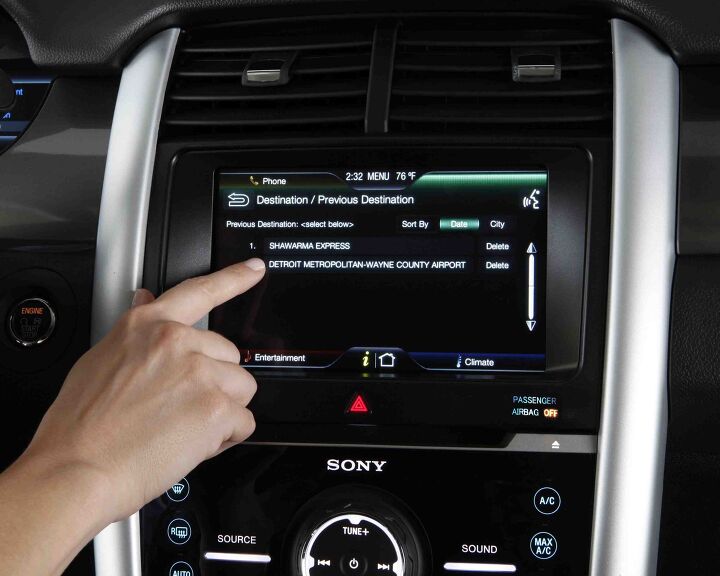 Considering that many members of Generation Y (the demographic group born between the early 1980s and mid 1990s), spend much of their time connected to the web, they tend to favor vehicles that provide advanced in-car technology and connectivity; via handheld devices, to the outside world.
At least that's the findings from a study conducted by Deloitte LLP, which said out of a global survey (which included 1500 Gen Y, X and Baby Boomers in the US, plus some 250 Gen Y in China and 300 in Europe), 57 percent of Gen Y members preferred an "electrified" vehicle. According to the study, the most important interior features were dash mounted controls, with 73 percent of respondents saying they preferred touch-screen interfaces.
In addition, Deloitte's vice chairman Craig Giffi, says that Gen Y members are also more likely to be drawn to Hybrids than conventional internal combustion propelled cars and trucks, though he believes this is less of a "green" factor and more of an economic one, saving fuel and saving money, versus saving the planet.
However, for automakers, who are keen to cater to the 80 million or so Gen Y members (which represent the single largest demographic group since the Baby Boomers), it might take more than fancy technology to get them behind the wheel, since statistics show, that Gen Y on the whole, are less interested in cars than their predecessors.
"It's no longer a foregone conclusion that we will be able to sell cars to a large and emerging demographic," declared Ford's President of the Americas, Mark Fields, during Deloitte's Gen Y conference in Detroit. Fields was refering to the fact that in a 30-year period between 1978 and 2008 the number of 16 year olds getting a driver's license shrank by 16 percent.
Fields also said that for Gen Y, the smartphone has now replaced the automobile as the "ultimate mobile device." He believes that Gen Y is more tech savvy and relatively affluent than previous generations and to dismiss them as serious buyers is to "ignore them at your peril."
He also said during his speech that "if we're going to continue to grow as an industry and a company, it's really important we reach this consumer."
And to Ford's credit, investing heavily in both in-car connectivity (via its MyFord Touch and SYNC) systems as well as increasing overall fuel efficiency via proliferation of its EcoBoost engine technology, has definitely raised the company's profile with consumers in recent years, as well as boosting market share and profitability.
[Source: Bloomberg]
Published January 19th, 2012 4:30 PM
Popular Articles
Latest Comparisons
Car Buying Tools