1 View
Honda Fit Retains Consumer Reports "Best Small Car Value" Title
January 3rd, 2012 3:15 PM
Share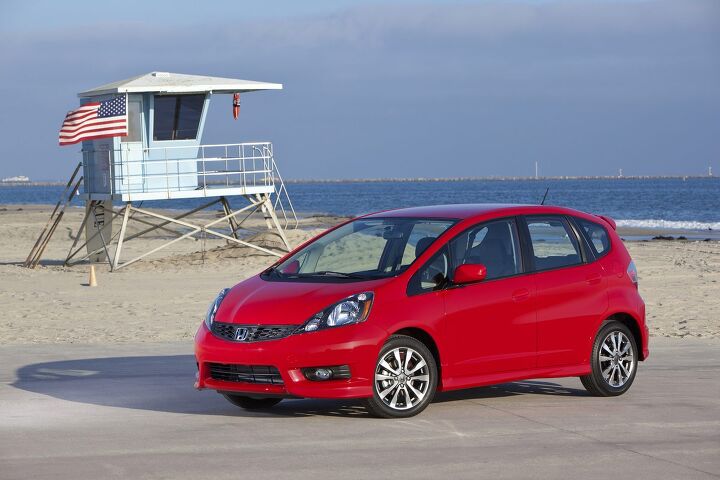 While the 2012 Honda Civic has clearly not impressed the staff at Consumer Reports, the same can't be said for its smaller sibling the Fit.
For the second year in a row, the Honda subcompact has been named as the best value choice when it comes to small cars; it was also judged best value overall from a field of some 200 competitors, high praise indeed.
During its evaluation of finding the year's best value vehicles, Consumer Reports, tested cars, SUVs and trucks from a total of 11 different categories. Scores were determined based on a five-year ownership cost of each vehicle, including depreciation, insurance premiums, fuel costs, interest on financing, repairs and maintenance and sales taxes. Consumer Reports also added it's own road test scores and projected reliability to each tally.
When all was said and done, the Fit emerged as the overall winner in the small car category, followed by the Toyota Prius Hybrid, Volkswagen Golf TDI (manual gearbox), Toyota Corolla and Scion xD. Most of these cars scored twice as high as the average vehicle rating in the value survey, while the Chevy Cruze, which finished last in the small car category, still earned a total score close to the average overall value of all vehicles tested.
Rik Paul, automotive editor at Consumer Reports, said in regards to the survey, that "a cheap vehicle can wind up costing you more money over time or can be disappointing down the road. We think real value is what you get for your money." Indeed.
Published January 3rd, 2012 3:15 PM
Popular Articles
Latest Comparisons
Car Buying Tools