1 View
Mercedes Bringing Facebook to Its Cars
January 12th, 2012 1:45 PM
Share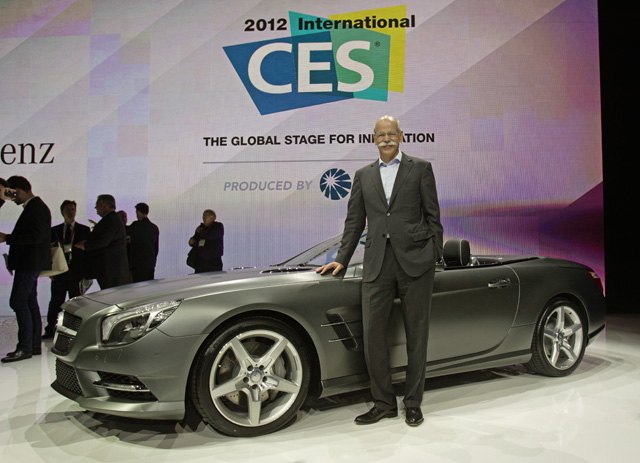 Mark Zuckerberg, the introverted king of social media, has his fingers in so many pies that it's starting to look like he grew a few thousand extra hands.
To be fair, it's not so much Zuckerberg having a hand in Mercedes as it is Mercedes integrating Facebook into their new cars. Nonetheless, the fact that it's happening and that this isn't the first instance, means Facebook is evolving far beyond anything other social media tools creators could have fathomed.
We published a story late last week that talked about Mercedes' mbrace2 technology, but at the time there wasn't as much information as there is after the company elaborated.
Since then we've learned that the cloud-based apps previously mentioned will include Google, Yelp and -you guessed it- Facebook.
Feel free to debate the merits of checking your friends newsfeed or status update in the comments below, wasn't that part of why we all started buying smart phones?
Regardless, other manufacturers are doing it, and Mercedes insists their adoption of the technology is just representative of staying on the cutting edge. Aside from keeping up with your BFF's latest relationship quibbles, mbrace2 will let you stay up to date on news and events via a real-time concierge service.
Some people might look at this and feel a pang of nostalgia for when cars ran on gas, got fixed with wrenches and had little more than a spare tire and owners manual packaged with it from the dealer. Then again, the allure of being constantly connected could prove to be a seller. Expect mbrace2 in the MY13 SL-Class.
Published January 12th, 2012 1:45 PM
Popular Articles
Latest Comparisons
Car Buying Tools