1 View
Mercedes to Showcase Future Driving Technology at CES
January 6th, 2012 12:45 PM
Share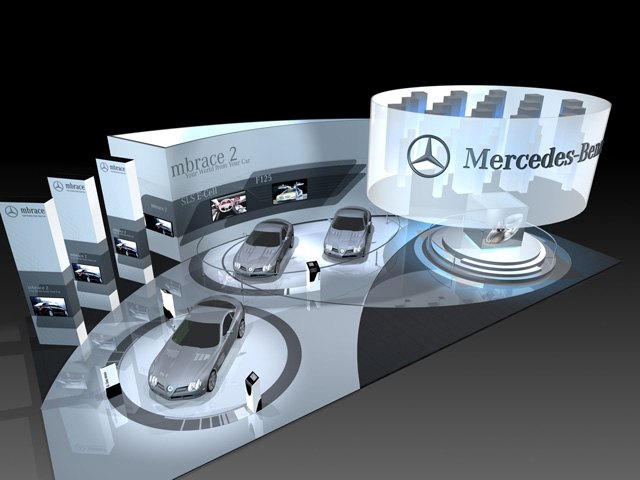 Mercedes-Benz has a new collection of technological innovations set to debut at the upcoming 2012 Consumer Electronics Show (CES) starting on January 10th, 2012 in Las Vegas, Nevada. These new innovations encompass Mercedes-Benz's vision for the future of driving.
Starting off with their mbrace2 system, Mercedes will show off its pioneering communications platform that has now expanded to offer a complete cloud-based system. The system enables a range of features and services related to safety, information, entertainment, personal assistance and vehicle care while offering cloud-based applications, traffic and navigation assistance, speech recognition, Internet browsing and searching, concierge services, automatic crash notifications and more. Mbrace2 will be offered standard on the newly revamped 2013 SL Class and will be standard in many more models this year.
In addition to the in-vehicle mbrace2 system, Mercedes will be demo'ing the mbrace2 smartphone app which allows drivers to communicate and send information to their vehicle prior to entering it. They will also be able to find their vehicle, lock and unlock it, set valet parking protection, receive geo-fence alerts and Send2Benz which connects to other drivers socially in order to find and navigate to one another.
Mercedes will also show off their latest suite of Advanced Driver Assistance System, a comprehensive active safety system that helps prevents accidents before they happen. On hand will also be a new Mercedes-Benz C350 coupe to demonstrate their upcoming DriveStyle iPhone app. The app allows drivers to interact with the vehicle rather than the phone in order to help minimize distractions and ultimately accidents.
To celebrate 125 years of the automobile, Mercedes will also have a F125! Research Vehicle in their booth. Geared towards presenting a visionary outlook on future technical developments in the luxury car market, the research vehicle will show off innovative new ideas and future trends that will find their way into luxury cars. The emission-free vehicle has a range of 621-miles.
Lastly, Mercedes will have their Dynamic & Intuitive Control Experience (DICE) simulator on display, allowing visitors to take a seat into the future and wave your hands to take control of the vehicle.
Published January 6th, 2012 12:45 PM
Popular Articles
Latest Comparisons
Car Buying Tools