1 View
Nissan Expected to Gain Sales in Small Truck Segment
January 6th, 2012 3:00 PM
Share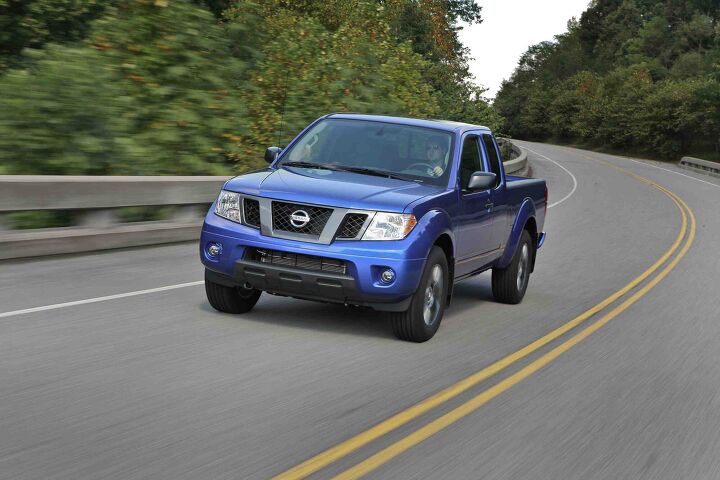 With the end of North American Ford Ranger production last month, Ford's loss is reportedly Nissan's gain as the Japanese automaker ramps up marketing efforts on it's mid-size Frontier pickup.
Even though the Ranger remained the top selling small pickup last year (70,832 bought in the US during 2011), Nissan's Frontier also gained ground, posting an increase of some 28 percent, resulting in 51,700 finding owners.
Now that Ford has exited the segment, Al Castignetti, Nissan's US Sales Supremo, sees a real opportunity for Nissan to re-assert its dominance in the smaller truck sector, the only true competitor on the horizon at present being Toyota's Tacoma.
If that happens, it could almost be a return to the 1970s when between them, Toyota and Nissan practically owned the US small truck market, the Domestics relying on "captive" import models from Isuzu and Mazda since they didn't have their own at the time.
For Nissan, smaller trucks have always been a staple and unlike the now departed Ranger, the Frontier (internally coded D40) is a truly global truck, sold in other markets as the Navara where it has been consistently popular since its introduction in 2004 as an '05 model.
That said, in the full-size segment, it's a different story. Nissan's Titan, now getting long in the tooth, failed to make the impact the automaker hoped for and last year, sold less than 22,000 copies in the US; Ford by contrast, moved almost 585,000 F-Series trucks in the same period.
Part of the problem with the Titan, has been the lack of configurations and options compared with trucks like the F-Series, along with real credibility in the full-size segment.
However, given its expertise in smaller trucks, Nissan really has a chance, at least in the short term to reap the benefits of the Ranger's departure, especially now that the Frontier, besides its global status, is an established player and increasingly profitable due to its longevity in the marketplace.
Even in the longer term, if tighter fuel economy standards lead to a surge in demand for smaller, more fuel efficient trucks, Nissan could also make significant gains; rumors of GM re-joining the segment as well as Scion potentially offering a pickup type vehicle, along with Jeep, indicate there is still life in smaller trucks.
In the meantime, Nissan will do what it can to keep interest in the existing Frontier. "We've got our dealers reinvigorated on the truck and got our marketing out there," said Castignetti recently. "We're having great success with it."
[Source: Automotive News]
Published January 6th, 2012 3:00 PM
Popular Articles
Latest Comparisons
Car Buying Tools