1 View
Pandora Radio Now Offered by 23 Automakers
January 17th, 2012 12:45 PM
Share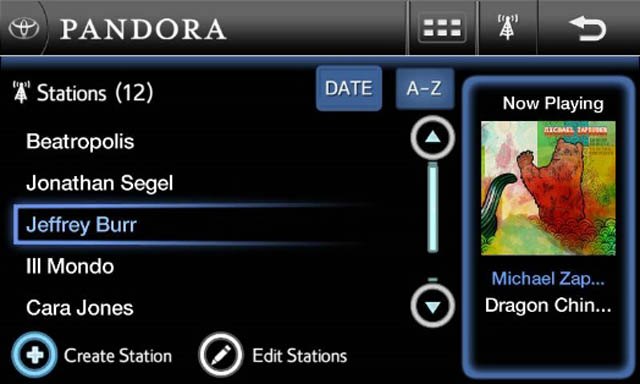 Pandora is taking an aggressive stance toward promoting their product by bumping up the number of car makers carrying their product by 475 percent.
If those numbers don't quite make sense, look at it this way: previously there were four. Now the company can boast 23 automakers with Pandora Radio. The service, which is exclusive to the U.S., is easiest thought of as a smarter approach to in-car music than normal satellite radio. You can listen to pre-made genre stations, select user-generated stations or even simply by selecting one song or artist you can let the service choose songs for you.
The company is taking a shotgun approach to business by throwing their service into any device that can accept it. For now they claim a 68 percent market share on internet radio, though that seems likely to increase given their gregarious nature.
It's just one of many new entertainment-oriented features automakers are giving their consumers, including developments like Facebook integration and cloud-based applications.
Published January 17th, 2012 10:15 AM
Popular Articles
Latest Comparisons
Car Buying Tools