1 View
Toyota Avalon Hybrid in The Works?
January 14th, 2012 2:00 PM
Share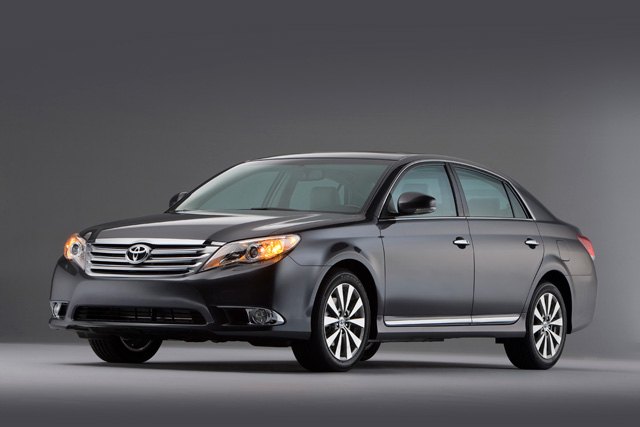 Recently, Toyota Division Group Vice President and General Manager, Bob Carter, gave everyone a hint of what's to come from the Japanese automaker. In an interview with War's Auto he commented on a car that will have "more space than a BMW X5, faster than a Volkswagen TDI and higher MPG than a Fiat 500," but wouldn't disclose any more details.
This future model could be a brand new car, but by process of elimination and using Carter's clues, there's reason to believe that it could be a variant of Toyota's Avalon in hybrid form. To have more space than a BMW X5, it'll have to have an interior volume greater than 102.4-cubic feet. To best the TDI's performance, it'll need more than 140-hp and 235 lb-ft of torque. Lastly, the Fiat 500 is rated at 30-mpg city and 38-mpg highway, so a hybrid would definitely do that.
By process of elimination, we can conclude that this mystery model isn't the new Prius v or Prius c and it's not based on the recently debuted NS4 Hybrid Concept. And since the Camry Hybrid was just updated, its highly unlikely Carter was referring to that. Carter did give a little more insight to the vehicle, stating that it'll have "lavish features rarely found in near-luxury vehicles," which doesn't really say much other than that it may be a little more upscale than what we normally see in a Toyota.
[Source: Ward's Auto]
Published January 14th, 2012 2:00 PM
Popular Articles
Latest Comparisons
Car Buying Tools