1 View
Toyota Prius is Newest Addition to Berlin Police Force
January 23rd, 2012 8:03 PM
Share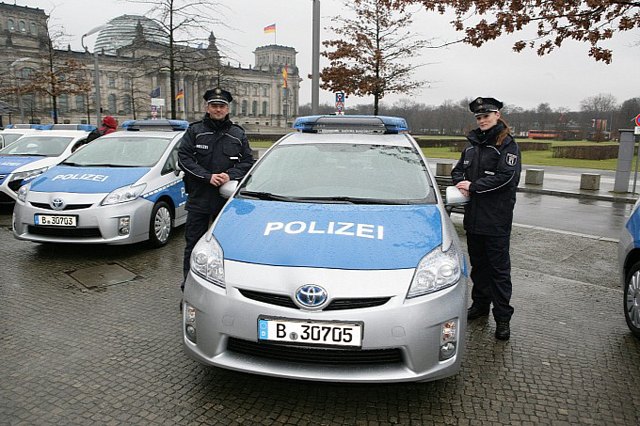 You would probably expect a Berlin police officer to go out and patrol in an Audi, a Mercedes, an Opel, or even a VW, but how about a Toyota Prius?
The Berlin government calls it "Initiative 120", an effort to sport an eco-friendly fleet of police vehicles that will all have emissions outputs of less than 120 g/km; Hence the name "Initiative 120". Just three Prii have been delivered to the fleet so far, with 11 gas conscious vehicles being introduced for the first phase of the initiative. The other nine police hybrid or EV vehicles being introduced to the force are the Opel Ampera extended range EV, the Renault Fluence sedan Z.E and Kangoo Van Z.E., and the Mitsubishi i-MiEV hatchback.
The Berlin police said in a statement that this is only the beginning of the program, and they plan on introducing more eco-friendly cars to their fleet in the future.
Published January 23rd, 2012 5:30 PM
Popular Articles
Latest Comparisons
Car Buying Tools