1 View
Maybach Dealers Granted $100,000 in Cash Rebates
April 5th, 2012 11:36 AM
Share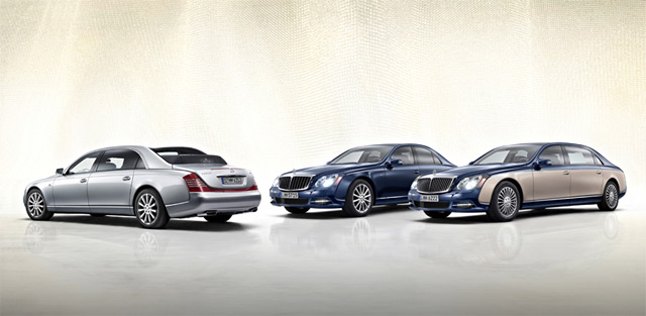 With Daimler losing almost $500,000 for each Maybach sold, it's no surprise that the luxury brand has been laid to rest . And now to help move the remaining inventory of 23 models, Maybach dealers have been granted an astonishing $100,000 cash in direct-to-dealer discounts.
As with most direct-to-dealer discounts however, the dealership aren't required to pass along the entire savings to the car buyer. So those interested in purchasing a Maybach may want to get some more information before dropping close to half a million on a car. But whether you're purchasing the Type 57 which ranges from $376,300 to $416,200 or the Type 62 which is priced from $427,700 to $467,600, a $100,000 savings is still significant.
It's no surprise that Daimler is willing to let the remaining Maybach models go as quickly as it can, but buyers beware, surely dealers will be trying to get the most of the last few Maybach's they have on the lot.
[Source: Forbes]
Published April 5th, 2012 10:15 AM
Popular Articles
Latest Comparisons
Car Buying Tools