1 View
Top 10 Cars of the 2013 Geneva Motor Show
March 11th, 2013 8:12 AM
Share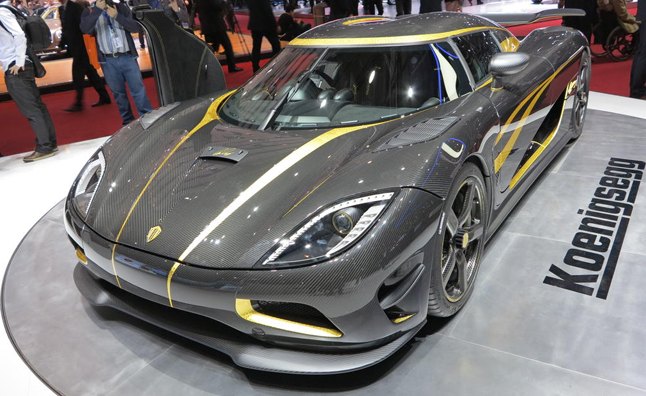 It's business as usual to have supercars in spades at the 2013 Geneva Motor Show. Exactly how awesome was it? Here's a hint, the 1,030 hp carbon bodied Koenigsegg Hundra didn't even make the list. We're just using it to fill space.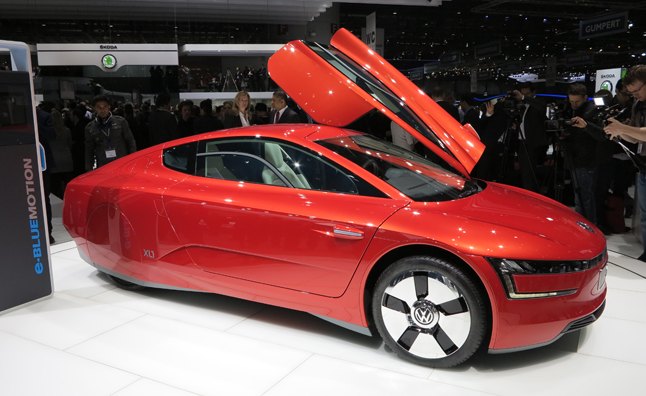 The opposite of all the carbon creating supercars on display in Geneva is this, the Volkswagen XL1. Billed as the world's most fuel efficient car, it's no concept. but rather an actual vehicle that Volkswagen will sell – though apparently only 250 will be made.
Exactly how efficient is it? Try 261 mpg! How is that even possible? Well, weighing just 1,750 lbs it's a plug-in hybrid that mates a 47 hp turbo-diesel 2-cylinder with a 27 hp electric motor. Not only can it get that amazing fuel economy, but when operated on just electricity it can travel up to 31 miles emissions free.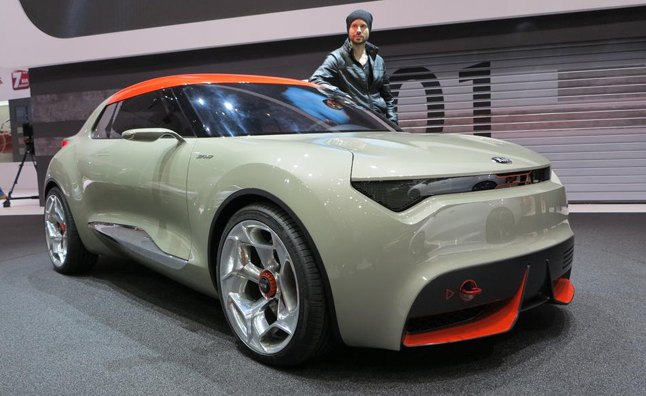 Angling to edge in on the Nissan Juke's self-made territory, Kia brought its Provo concept to this year's Geneva Motor Show. It uses a 1.6-liter four cylinder to make 205 hp while a hybrid system can send an extra 45 hp to the rear wheels when needed.
Following the growing trend toward automated manuals, Kia uses a seven-speed dual-clutch transmission in this car.
While this is only a concept car for now, it previews what could be a very exciting product from the Korean brand and a preview of some impressive drivetrain equipment.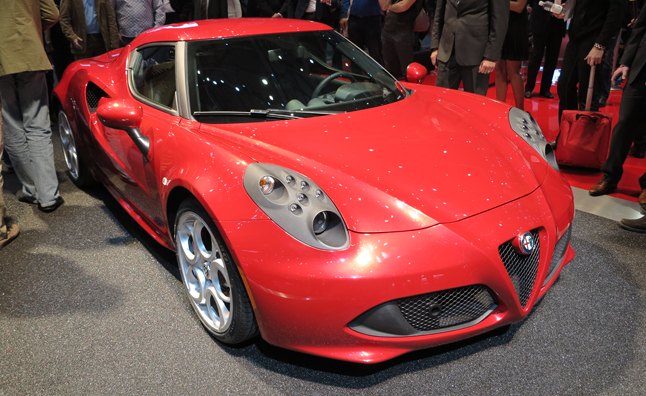 Alfa Romeo took the Lotus approach to building the 4C supercar it unveiled in Geneva. That, of course, is that less weight translates to a supercar experience, even without ludicrous power output.
The car's 1,750 cc turbocharged four cylinder engine makes 240 hp. Alfa Romeo says the car has a power to weight ratio of 4 kilograms per horsepower which translates to it weighing roughly 2,100 lbs.
With that and the car's stunning looks, it's hard to see how Alfa Romeo will avoid making a splash when it returns to North America.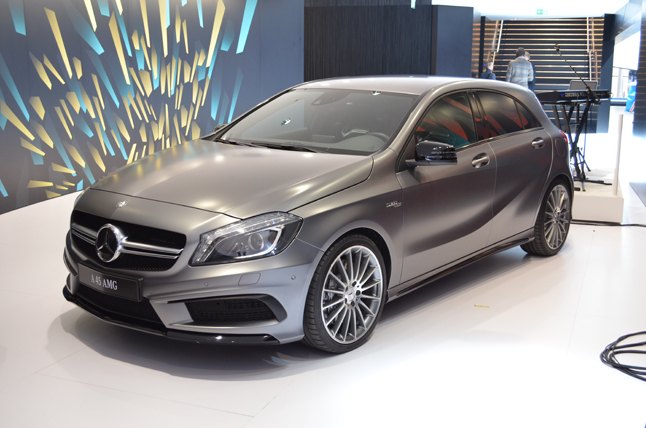 If small-but-potent packages are your thing, Mercedes A45 AMG is sure to pique your interest. That's because its 2.0-liter turbo four cylinder makes a whopping 360 hp. Unlike the 4C, this car sends power to all four wheels via the newest version of the brand's 4Matic all-wheel drive system.
This car is based on Mercedes' MFA front-wheel drive platform, but just like every future AMG, it is only available as a 4Matic. Power goes to the front wheels first, but a split-second of slippage is all it takes to change that.
It's won't be offered in North America, but we will soon get the same goodies in the stylish CLA sedan!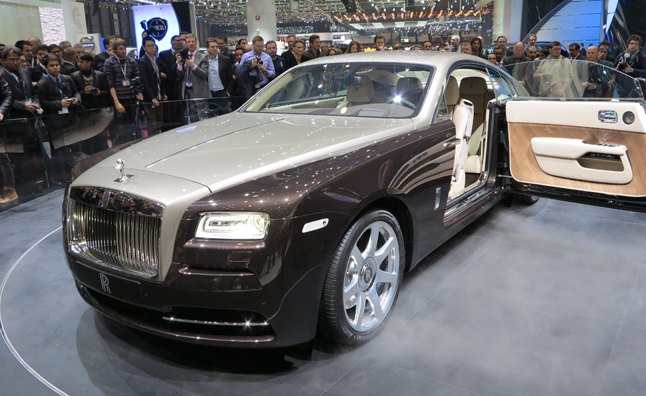 As the most powerful Rolls-Royce car ever, the Wraith can command attention in more than one way. It wears the brand badge well with long proportions and an imposing grille. Yet it only has two suicide doors for entry and exit, reinforcing its purpose more as a driver's car than a chauffeur limo.
The same 6.6-liter twin-turbo V12 engine as the Ghost sits under the hood, but in this case it makes 624 horsepower and 590 lb-ft of torque.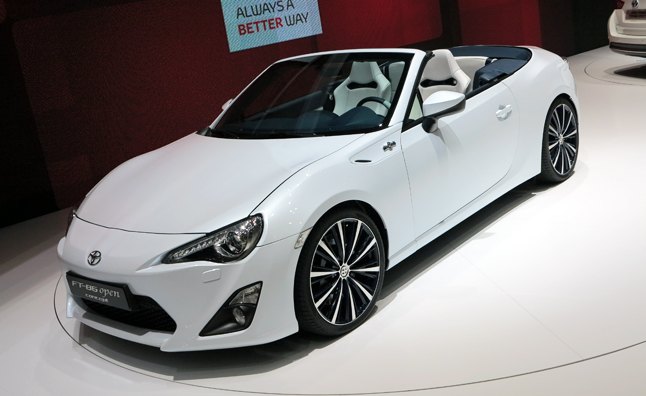 Building on the already stellar reputation behind the Scion FR-S, Toyota previewed what a convertible version of the car would look like were it sent to production. Plans aren't currently in place to do that, but there's no question that the car is getting positive attention from fans and media alike.
Some might find fault with the fact that convertibles are generally less performance capable than their coupe variants, but this car can actually boast a lower center of gravity than the FR-S. Added weight is another common complaint, but it's only upped by 13 lbs in this case.
That's enough to monkey with the car's weight distribution, but probably not enough to significantly hurt the car's handling.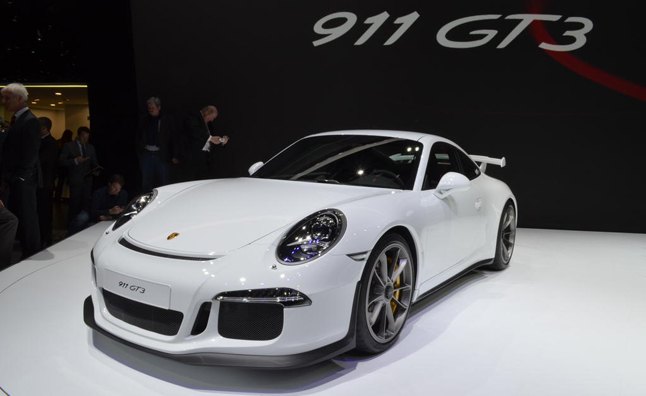 This is the fastest car Porsche has ever made without using forced induction. With 475 hp and 325 lb-ft of torque coming from the car's 3.8-liter flat six-cylinder, the 2014 GT3 is nothing if not impressive.
Still, there's one thing about it that poses to put fans off. In four generations of production, Porsche always sold the car with a manual transmission. That's all changed this time, with power being pushed through the automaker's seven-speed PDK gearbox.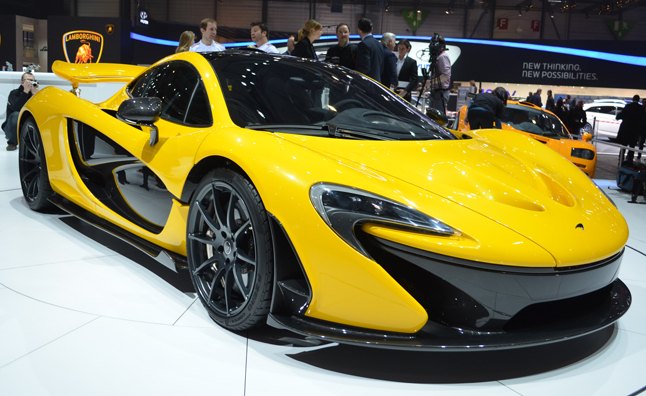 McLaren's new P1 halo car marries hybrid technology for a staggering 903 hp out of a modified version version of the same 3.8-liter twin-turbo V8 found in the MP4 12C.
The P1 is actually able to travel up to 12 miles emissions free thanks to its hybrid system, which also allows for power delivery closer to a naturally-aspirated engine.
Carrying a price tag of roughly $1.3 million, this is the least expensive car in the top three of this list. Despite that, McLaren will also only build 375, which makes it more scarce than Ferrari's new Enzo replacement.
Regardless of how you feel about it essentially being called "The Ferrari," there's no getting past the fact that this is a 950-hp hybrid. It runs from 0-62 mph in under three seconds, and there will only be 499 built. Ferrari also said it counted more than 700 suitors so far, so there are hundreds excluded from the prancing pony brand's latest party.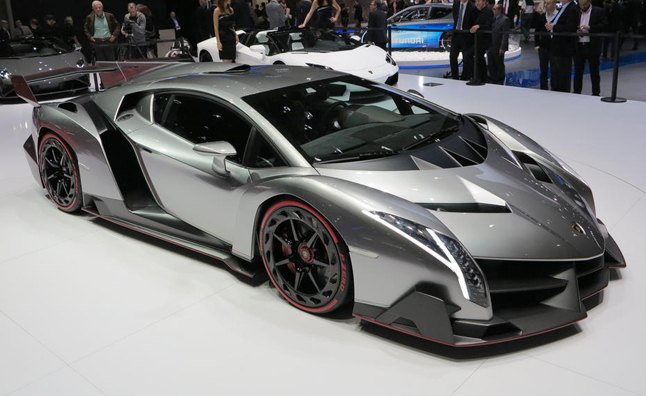 It couldn't be more fitting that the brand borne of a jilted Ferrari owner and a lot of mechanical know-how would celebrate its 50th anniversary by trying to steal the thunder from a Ferrari a decade in the making.
Best of all, a Lamborghini spokesman confirmed that its most powerful, extreme and expensive car to date went from dream to reality in roughly four months.
To be fair, the Veneno is based on the Aventador rather than being an all-new car. Still, with a modified version of the 6.5-liter V12 pumping out 750 hp, the car lives up to its namesake bull's ferocious history.
Priced from 3 million Euros a piece, there will only be three built and sold. Pictures can't come close to doing the car justice and in true Lambo form it redefines being over-the-top.
In many ways it might not be as impressive an engineering feat as the McLaren or Ferrari but we already really knew what the McLaren looked like before Geneva and as amazing as the Ferrari is, it's also exactly what we expected. The Lambo, on the other hand, is one outrageous surprise.
For that reason, the Veneno is AutoGuide.com's choice for the best car of the 2013 Geneva Motor Show.
{ "id": "12998581", "alt": "", "title": "", "video_link": "https://www.youtube.com/embed/kCZ32i_oXoc", "youtube_video_id": "kCZ32i_oXoc" }
{ "width": 634, "height": 357, "showRelated": true }
Published March 7th, 2013 9:11 AM
Popular Articles
Latest Comparisons
Car Buying Tools