1 View
Top 10 Cars of the 2013 Frankfurt Motor Show
September 16th, 2013 6:33 PM
Share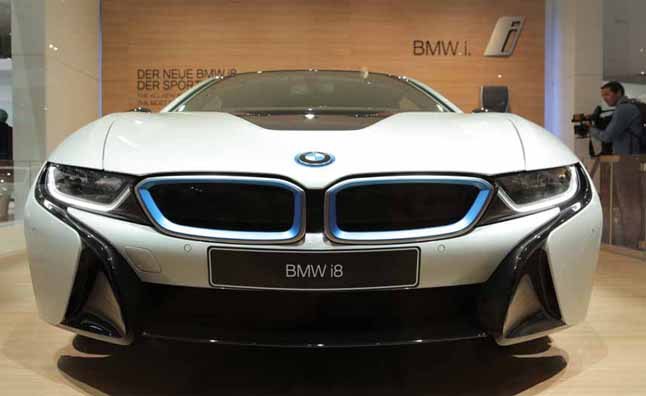 Geographically speaking, the Frankfurt Motor Show is one of the biggest auto shows in the world. Aside from being a venue to wear holes through countless pairs of sweaty dress socks, it's a place where a venerable collection of sheet metal is sure to arrive every two years.
If the 2013 show proves anything, it's that auto manufacturers are almost unanimously in love with two things: concept cars and hybrid drivetrains. Years ago, that idea would have been more depressing than drinking cheap drip coffee in Seattle.
Thankfully, hybrid drivetrains are much more than a way to save on gas these days. They're quickly being adapted to performance applications; sometimes with blistering results. Click through AutoGuide.com's top 10 cars of the show to see.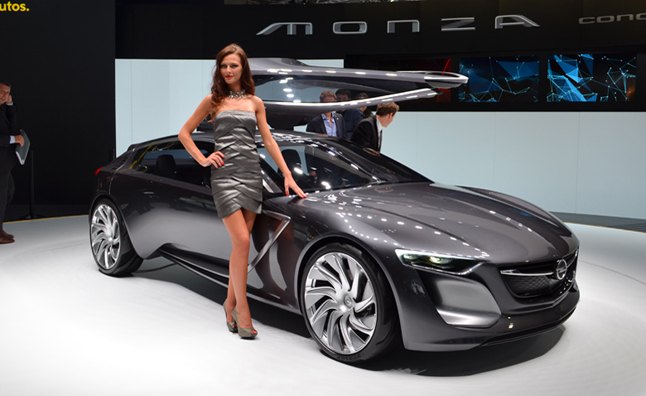 Loaded with imaginative in-car tech features, the Monza concept not only revives a nameplate for the brand, but previews its future styling direction. It bears a striking resemblance to the Buick Riviera concept seen earlier this year in Shanghai, but with a more Europe-centric skillset. For example, it uses a rear hatch instead of a trunk, and the hybrid drivetrain burns natural gas.
Why should you care? Because many modern Buicks are basically rebadged Opels and that trend is only likely to continue in the future. So look at this sporty little coupe as a sign of a more exciting future of the old man brand.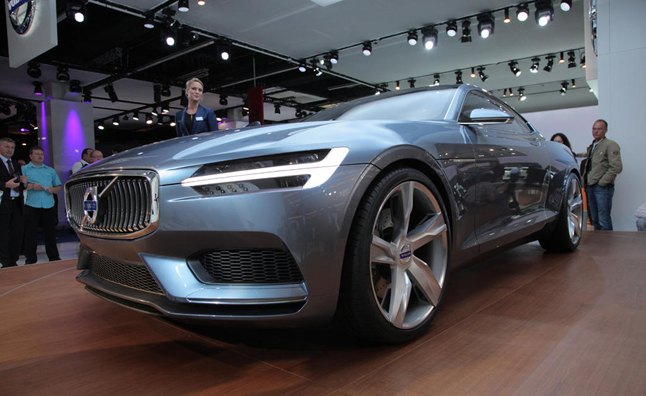 The first in a series of three concept cars to come from Volvo, this vehicle serves as a signal that things are alive and well at the Scandinavian automaker. Like so many others featured in Frankfurt this year, this concept is also a hybrid.
Volvo says its goal with the engine is to improve fuel efficiency while taking a hybrid four-cylinder drivetrain into what would typically be V8 performance territory.
The style previews the brand's upcoming XC90 SUV. Could the overly-serious folks at Volvo also be planning a sporty coupe? We hope so.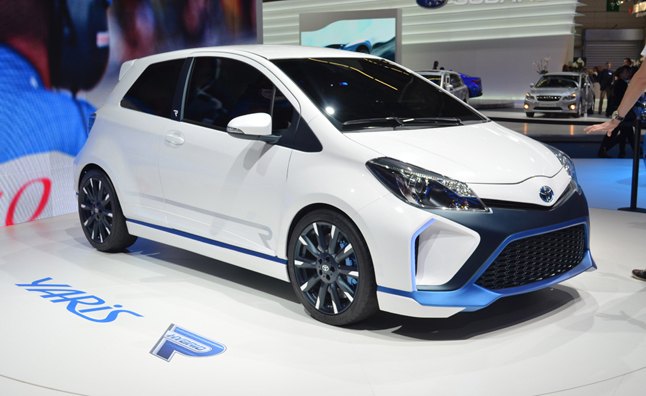 Yes, yet another hybrid. It isn't even the last one on this list (not even close), but it might be one of the most unusual. That's because this is a 420 hp version of the Toyota Yaris. Normally, the only way you'd have any fun in a Yaris is if you get a thrill out of parking in unusually small spaces.
That's still possible here, but anyone lucky enough to actually drive this concept will probably be more focused on what's ahead. That's because it uses not one, not two, but three electric motors along with a 1.6-liter turbocharged engine to transform the pokey city car into something incredible. With an obviously race-inspired design, could Toyota's performance cars become this decade's "Honda?"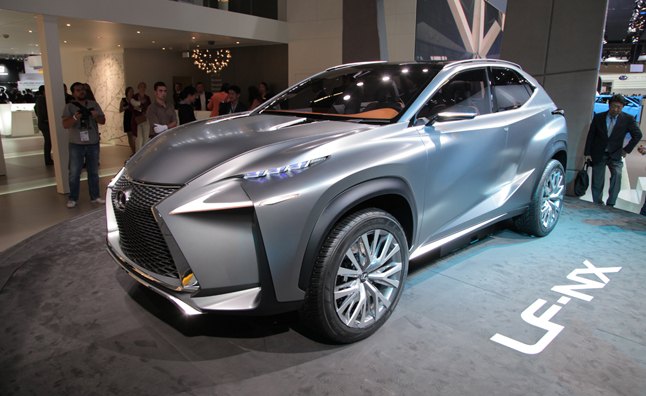 Are hybrids the new black? It certainly seems so considering how many were unveiled at the Messe this year. Some are more likely for production than others, and the Lexus LF-NX concept is probably at the top of that list.
Serving as a preview for what's to come with the company's sub-RX crossover- said to be called the NX -the car uses a 2.5-liter Atkinson cycle engine in a version of the brand's hybrid powertrain that's likely been lifted right from the ES300h. That said, look for roughly 200 hp and about 40 mpg when it arrives in production form.
The Japanese luxury brand hasn't said when the real version might peep its head out from under the covers, but it's hard to imagine Lexus staying totally silent on further details before year's end with the Tokyo Motor Show approaching in November.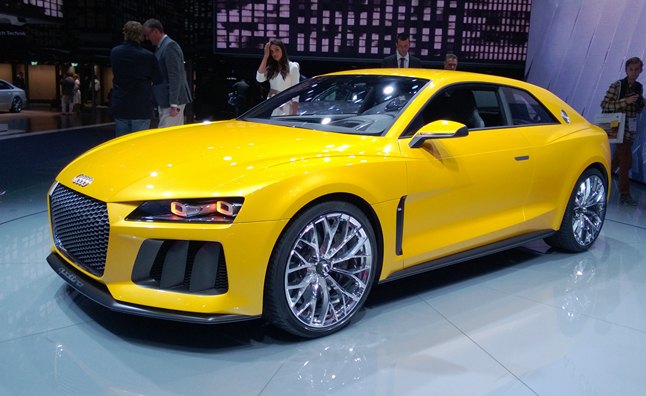 A hefty monster to say the least, Audi pulled the cloth from its Sport Quattro concept in Frankfurt. The car is like yellow hellfire with a plug-in hybrid drivetrain and a bit of a beer gut if you consider the 4,078-lb curb weight.
Get around that enormous number and you'll see a stunning car. Its chunky, carved proportions create an aggressive look that hides a surprisingly functional cabin. There are four usable bucket seats, all being pulled by a 4.0-liter twin-turbo V8 mated to a hybrid drivetrain that makes a grand total of 700 hp.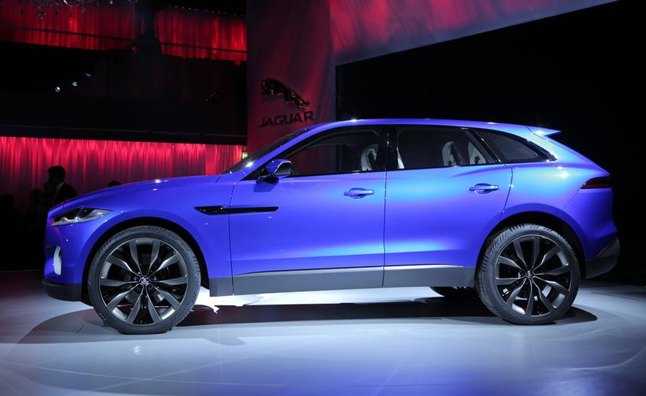 Like your mother hopefully told you, it's what's inside that counts. That's especially true here because the C-X17 concept is much more than a preview of what might ultimately become a production crossover for Jaguar. The company insists that it hasn't laid plans to build something like this yet, but its very presence in Frankfurt this week suggests otherwise.
Regardless of whether or not the company decides to build a sport crossover, and it really should, the platform is what counts the most here. Jaguar's new scalable aluminum platform set to underpin an upcoming midsize sport sedan is hiding underneath. Most importantly, the brand promises to have models in showrooms by 2015 for global markets and 2016 for North America.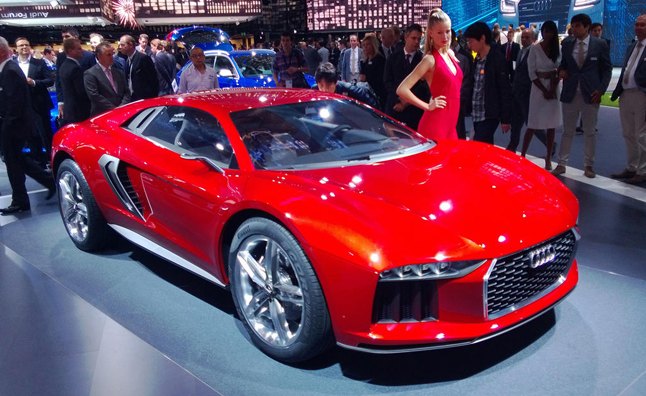 It wasn't a secret that Audi planned to unveil something powerful in Frankfurt that used an alternative powertrain. If you asked one of the many journalists preparing in the days before its September 10 media preview, most would refer to the Sport Quattro concept.
It wasn't until a special pre-show preview that the world learned about the Nanuk Quattro Concept. If the photo seems familiar, it's because the car looks an awful lot like the Giugiaro Parcour. Only this time, there's no gasoline involved.
Instead, the car uses a V10 turbo diesel with 544 hp and 738 lb-ft of torque. That powerplant will rocket this agile supercar crossover mix to 60 mph in 3.8 seconds. An air suspension lets it stand on tip-toes to go over rougher ground or hunker down at higher speeds.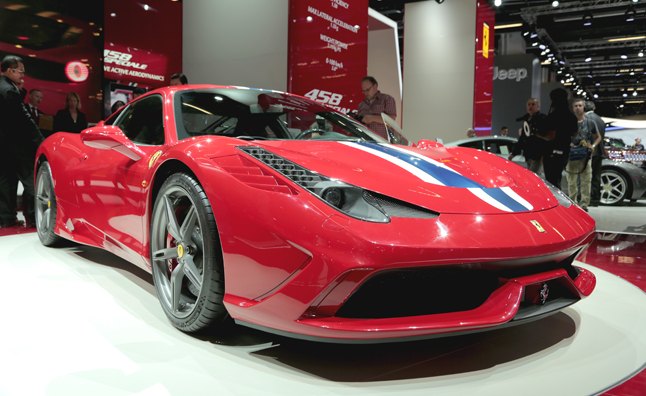 Buying a Ferrari 458 says something about you. Thankfully, it's up to the owner to fill in that blank. Like other products in the prancing pony brand's past, building a world-class exotic car isn't enough. In recent years, the 360 birthed its Challange Stradale model. Then there was the 430 Scuderia. Now, buyers can look forward to the 458 Speciale.
Its award-winning 4.5-liter V8 is tweaked to make 605 hp and a series of enhancements including specially-designed tires, aerodynamic upgrades and an improved traction control system all allow the car to spend more time at the limit… If you have the cojones to take it there.
U.S. deliveries begin in the spring of 2014 and pricing starts at $233,509.
The BMW i8 plug-in hybrid sports car finally made its debut this week in Frankfurt. Priced from $135,925, it's slated for a special niche of buyers. A 1.5-liter gasoline engine makes 231 hp, which is sent to the rear wheels. An electric motor powers the front end and gives the car a combined total of 362 hp and 420 lb-ft of torque.
The plug-in hybrid sports car will hit 60 mph in just 4.4 seconds with 22 miles of emissions-free range and a claimed 94 MPG.
Deliveries are set to begin in the spring of 2014.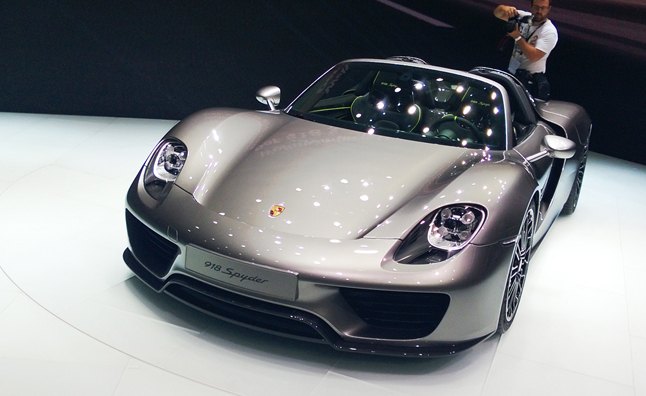 Nobody really knew what to expect from the Porsche 918 Spyder. It debuted later than the McLaren P1 and Ferrari LaFerrari. Porsche let almost all of the relevant information out long before showing a production car to the media, leaving some to wonder if the German brand had its thunder stolen by firms in Britain and Italy.
VIDEO: Porsche 918 Spyder Makes Global Debut in Frankfurt
But one little number lit a firestorm of enthusiasm around the car, even after it had seemingly gone stale in media coverage. That number is 6:57 and it's the new Nurburgring lap time record. Guess which car owns it?
Published September 13th, 2013 9:01 AM
Popular Articles
Latest Comparisons
Car Buying Tools